When I called up Joshua on an early Wednesday morning this past week, to ask him some fun questions about himself over the phone for this Exclusive Interview, it was clear that somebody else was in desperate need of his attention.
"Daddy! Daddy!", she beckoned to him adorably, in the background. "I'm a big girl now!" This was in response to Josh referring to Lily, his daughter, as a little girl. In case you're wondering, Lily is 3 (and a half. That "half" is extremely important to 3 year old girls.) In her young eyes, her daddy is her Hero. A major celebrity. I began to banter with Josh about our "exclusive" interview, ensuring him that I would make him sound super important and famous, and that everyone would be dying to know who this latest Team Member of Pelletier Properties was, and how they could ever be so lucky to meet him.
His response was hilarious and humble. "If I'm lucky, maybe my mom will share the interview article. So that'll be cool." I thought to myself: "I like this guy already." And I think that you will too, after reading our fun exchange. So without any further adeu, here is my One-on-One (plus a 3 and a half year old girl in the background, chatting away) "Getting to Know You" interview, with newest Real-Estate Agent, and Pelletier Properties Team Member, Joshua Mello.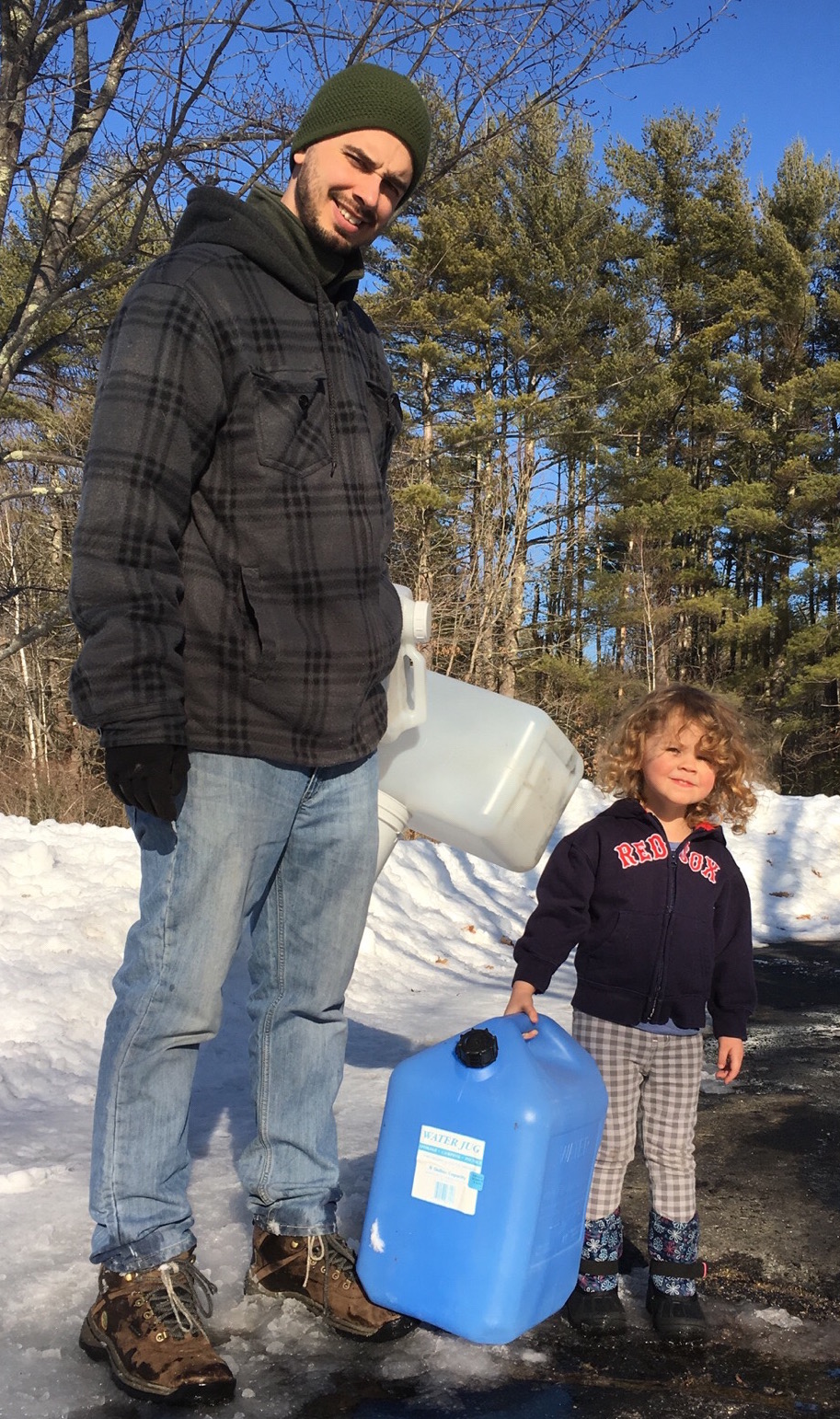 How did you get involved with Nick Pelletier, and Pelletier Properties?
It was sort of a chain of events type thing. We were living in our first house, looking to sell it, and buy a 2nd home. (which is where we live now) So we started working with Keller Williams, where we were introduced to Nick eventually.
Selling that house and buying this one was a really complicated transaction and a very lengthy process, and Nick worked with us to make what could have been a nightmare, somehow a success. The house we wanted was bank owned, and there were all sorts of issues and red tape in making it happen, and had we worked with any other realtor, I know we wouldn't have gotten this house. So, because it was such a long process, we really got to know Nick as a person, as well as professionally.
So how did you selling and then buying a home, turn into you becoming a Real Estate Agent, and part of Pelletier Properties Team?
(laughs) Ah, yes. That was another sort of chain of events type thing. Becoming a realtor has always been sitting there in the back of my mind. Was always something I was interested in, and something I sort of thought about from time to time. I'd say to my wife: "I think I'd like doing that," and the topic would come up. I was teaching 4th grade at the time, and then we had our daughter Lily, and we had made the decision for me to stay home with her. So it finally felt like the right time to maybe pursue getting my Real Estate license, and actually doing this. And so the pieces just started to fall into place.
What made you want to be a Realtor?
Seeing and watching first-hand, how Nick turned this whole thing around for us with the house. We were done. When all the bank stuff happened with this house, and it looked like we wouldn't get the house, we felt defeated. We had moved on, and looked at other places, but half-heartedly. Nick noticed this. He saw that we weren't happy, and that we wanted that house. So he made it his mission to get it for us. He said: "This is the house you guys want. This is your dream house. Let me see what I can do to get the house where it needs to be so you can get a mortgage." I thought to myself: Wow. He really has an impact here. He can help change someone's life. So, that kind of cemented it for me. It re-sparked my interest in Real Estate, and made me think that there is more to this than just a transaction.
And you're in the house now? Do you love it?
Yes. We moved in just over a year ago. August of last year. And we love it so much. It's everything we wanted.
What do you think you will like most about this job?
Hopefully that impact I talked about, the one that Nick had on us getting our home. Having that kind of impact on people, the way this has impacted us. Buying this house, this home, has been huge for me and my wife and our family. So, helping people feel like this, Im guessing would be very rewarding.
What are some of your other passions in life?
First would be my family. Just spending time with them, however and whenever I can. Time with my daughter. We like hiking a lot. I love basketball. I love my dogs. We have two, and this property is right on a rail trail / state forest path, so it's perfect for taking them for walks.
Did you grow up around here?
Yup, Im from Pepperell, Massachusetts, originally. My wife grew up in Ashby. We met each other in high school, through basketball actually. We both played. Now, living in Townsend, I feel like we have been all over the general area. We have multiple choices, over the years, for good babysitters nearby (laughs.)
That is awesome. Especially if they are "Lily-Approved." Okay. Im going to ask you a few random, FUN questions, just because. You ready?
Jeez, I hope so. Should I be nervous?
No. There will not be a Quiz at the end of this.
Whew!
What's your favorite holiday and why?
I'm going with Thanksgiving. It's the best. You get this delicious, huge meal that you eat all day long. You get to hang with your family. You get to watch lots of football all day long, and there's not the whole pressure and expectation of buying or receiving gifts. Not that I don't enjoy gift-giving. I do. But Thanksgiving feels less stressful, and more about just being together and hanging out.
Great answer. What's the best place you've ever traveled?
Oh, definitely Hawaii. Not even close. We went to Mauii and it is just the coolest place. Lots of beaches, mountains, rain forests. It has a bit of everything in nature, all in one place.
If money and time were no object, what would be your idea of a perfect day off?
Hawaii!!! It's the coolest place I've ever been. I'd probably go there with my dogs, and take them on a hike. They'd be pretty spoiled after that.
What's the best concert you've ever been to?
Oh, good question. That's a hard one. I'm gonna say last summer, when we got front row seats to "My Morning Jacket."
I'm sorry. Who? Whose jacket?
(laughing) People either know immediately who they are and are obsessed with them like me, or they are like you and they have never heard of them. It's funny. They are from Kentucky, and have sort of a rock vibe with a bit of country twang. They are so good.
Well, I am all about discovering new music, so I am going to look them up later.
You should. You'll love it.
Okay, one more from the random questions file. Any favorite TV shows/series?
Don't watch a ton of TV due to time challenges, but lots of sports. My wife and I are huge Celtics fans. We actually skipped our prom to go to a Celtics game!
That is awesome.
It was. Other than sports, we loved "Breaking Bad." And "Lost." And we really love "Survivor." We make it a point to watch that one. We call it "appointment television."
I love that. We are almost done. If a potential client asked why they should choose you to help them buy or sell a home, what would you tell them?
I think I would tell them the story of how and why I got into it myself, and what an impact it has had on me and my family. And how my goal and my hope is to have that same kind of impact for them, and for all my clients.
I always like to end with this question. What does the word HOME mean to you?
I think the definition is different for each person, but somewhere you go to be you. For me, where I live is really important. I love having my own land, working outside, owning part of the land. Its a crazy cool concept to think: Wow, I own this. You can always make improvements to a house, make it what you want it to be. But the surroundings, the land, the property … for me, that is what makes you feel like it's really yours, and truly unique.
Thank you for talking with me today. I wish you lots of success with this new career path. I'll let you know once the blog post is up, so you can get ready for the fame you are about to experience.
Okay. I'll make sure to tell my mom.
(pictured: Josh and Lily, collecting sap to make maple syrup. Josh's professional picture, taken at Keller-Williams. )
Facebook: https://www.facebook.com/PelletierProperties/
Twitter: https://twitter.com/PelletierProps
Instagram: https://instagram.com/pelletierpropertiesnick