The smell of meatballs, sauce, and chicken tenders was in the air. Yummy desserts such as cannoli and cupcakes were being grabbed from their pretty serving trays. Mingling and laughter were heard all across the walls of the Leominster Elks Lodge. People were racking their brains as they made room for the Trivia that was about to take place, with a cool cash prize for the winning team! What else could this possibly be, you ask? The Pelletier Properties 2nd Annual Client Appreciation Trivia Night, of course!
This is the night of the year that our team puts aside to recognize and say thank you, to you, our clients. It's also a fun time to catch up a little bit on all of our lives and have a chance to chat over bar drinks and turkey wraps.
We had a wonderful time this year, and we would like to thank all our clients for your service, and we hope that when you know someone who needs some assistance with buying, selling, or investing – that you will think of us, and confidently send them our way.
Here are some of the highlights, in picture form, from our night to remember on Friday, March 15th: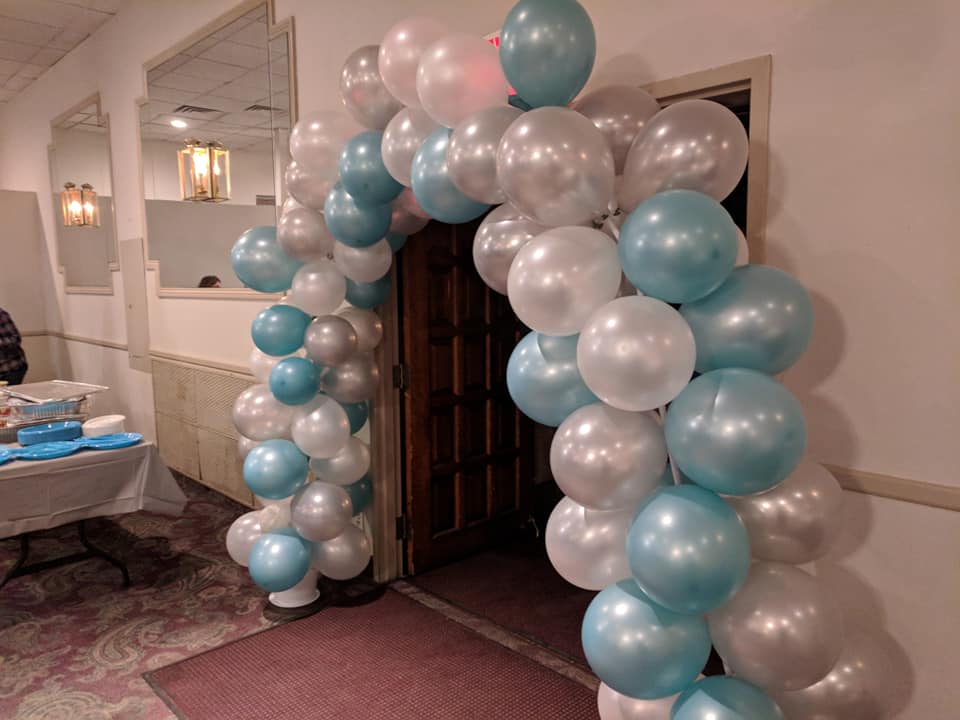 Above: the entrance to the Elks, decorated in the company colors for Pelletier Properties.
Below: DJ Trivia host Matt Majikas. He was a great host, with a hilarious sense of humor!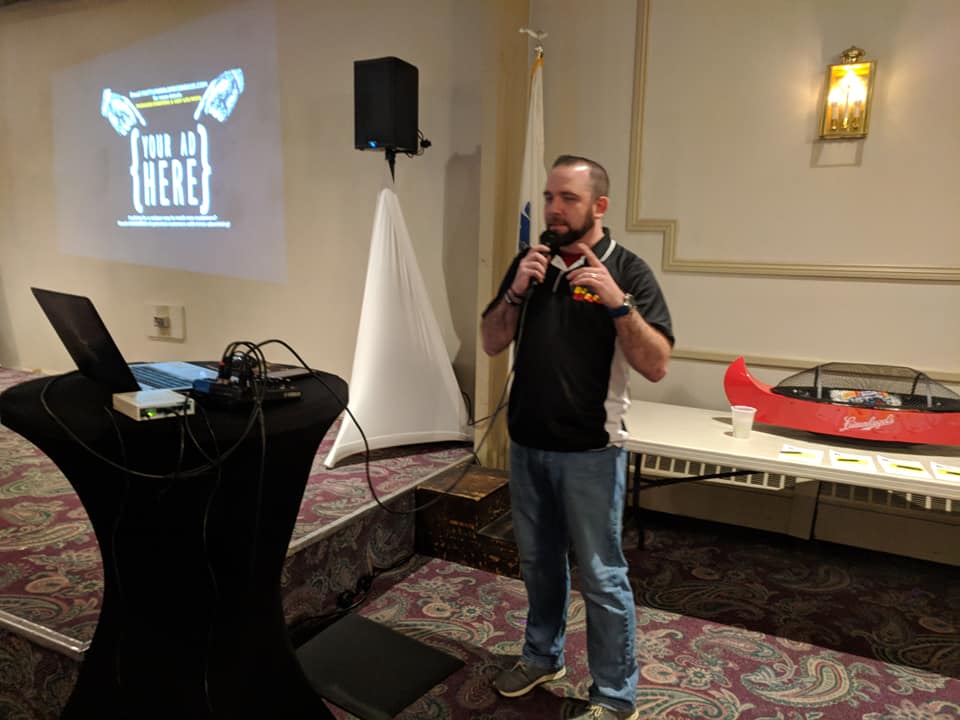 Below: President and Founder of Pelletier Properties, Nick Pelletier, says a few words of welcoming to the crowd.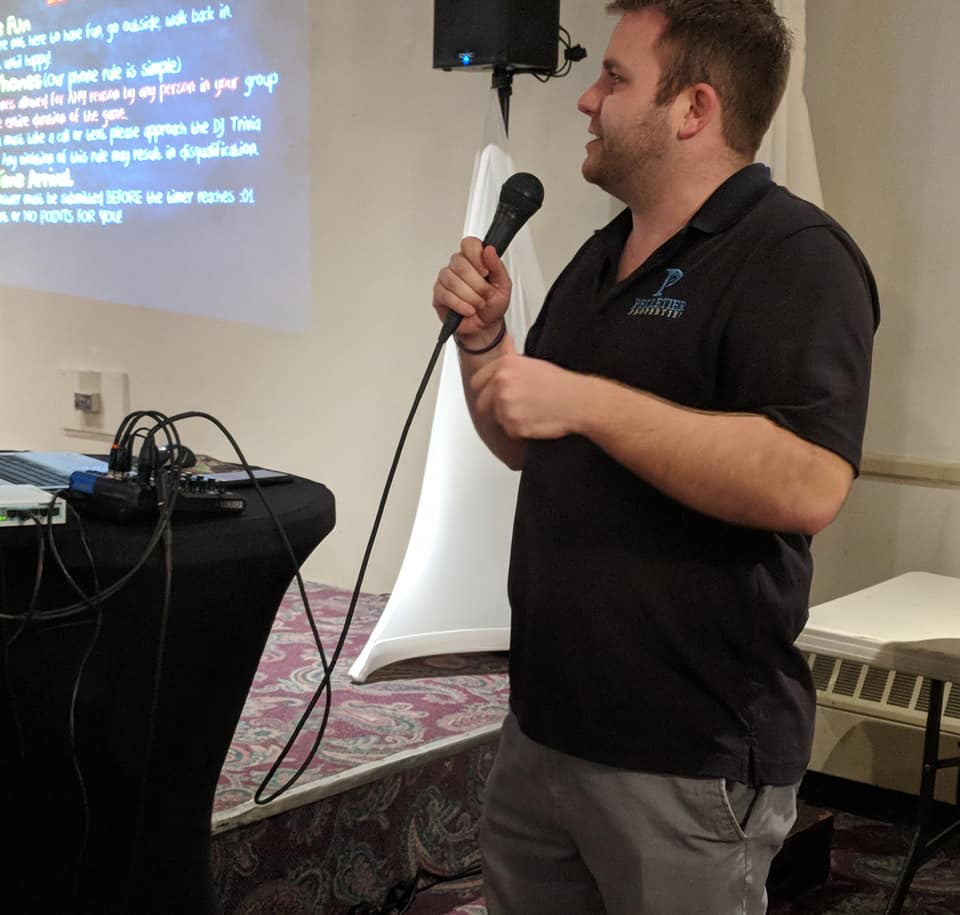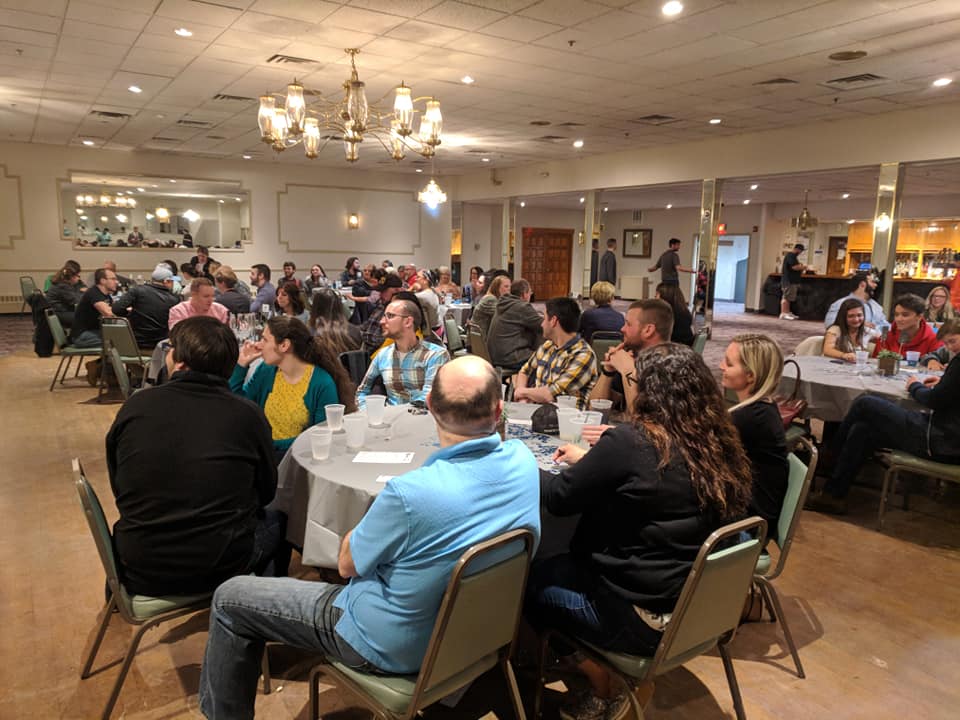 Our party wouldn't have been nearly as yummy without the help of our great friends at The Columbia Tavern, Lucca's American Kitchen, and Central Cup; all wonderful eateries in Leominster that you should definitely check out. Below is just a sample of some of the goodies, although the meatballs, sauce, chicken wings/tenders, and chips and hummus all disappeared too quickly before pics were taken. Thank you to all for the great spread.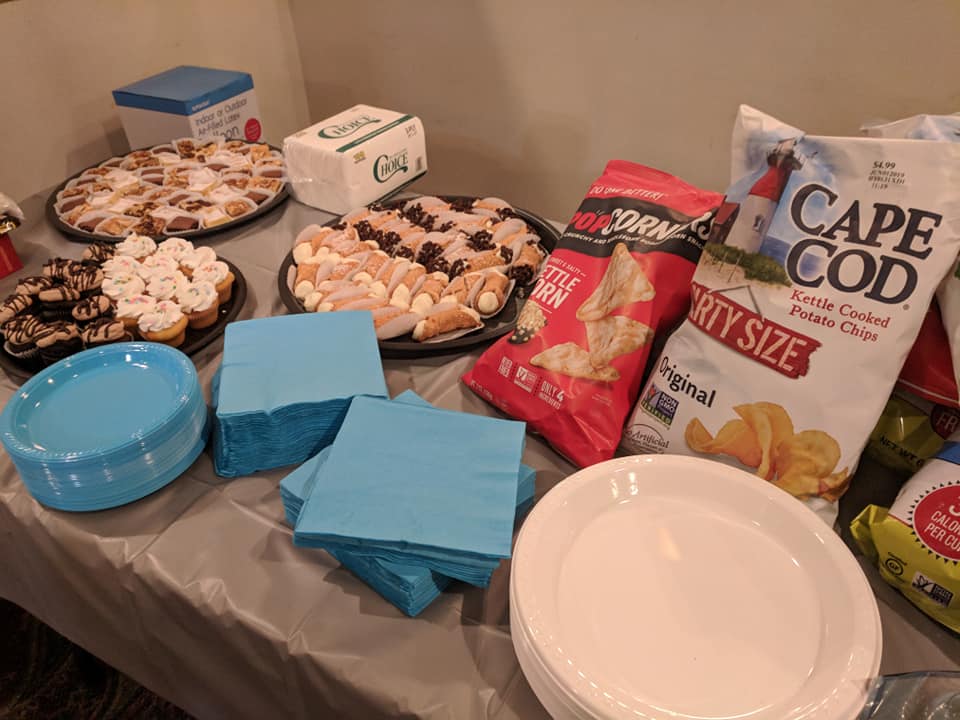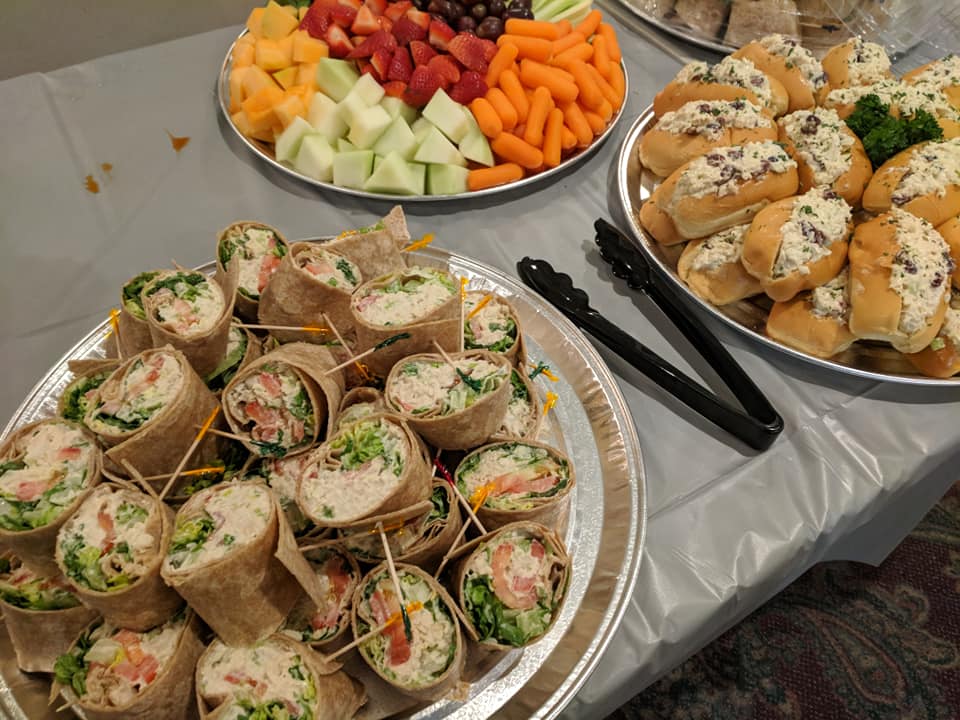 And sure, the food was great, but what's a party without friends? We thank you all for being part of the Pelletier Properties family. Here are some pictures below, of friends and family mingling, laughing, and having fun creating messages with our passed around "conversation bubble" :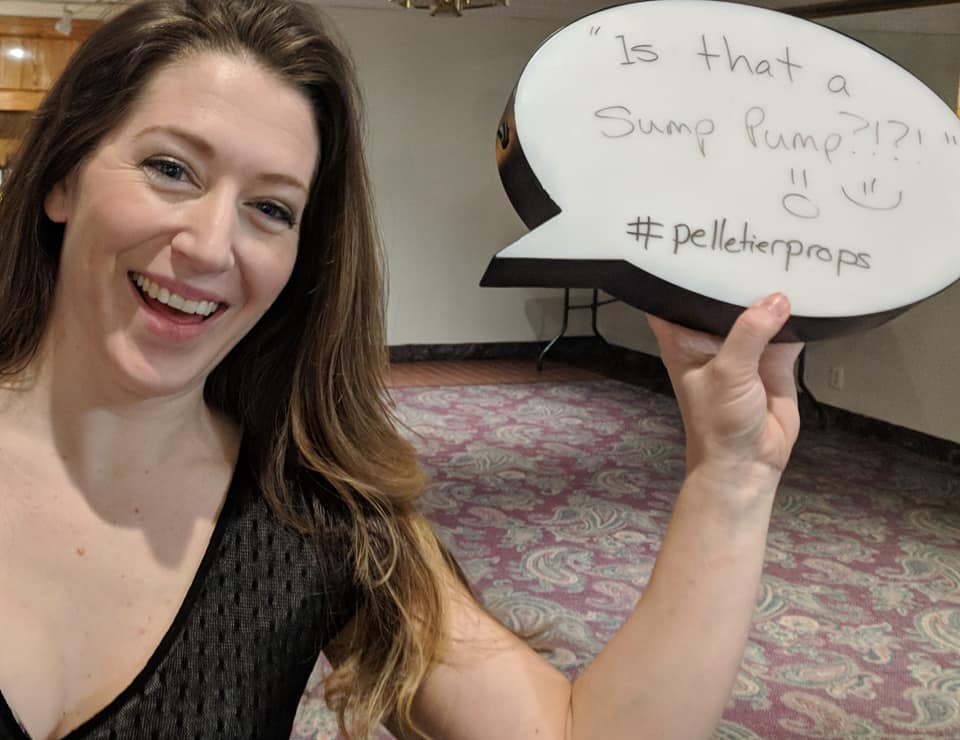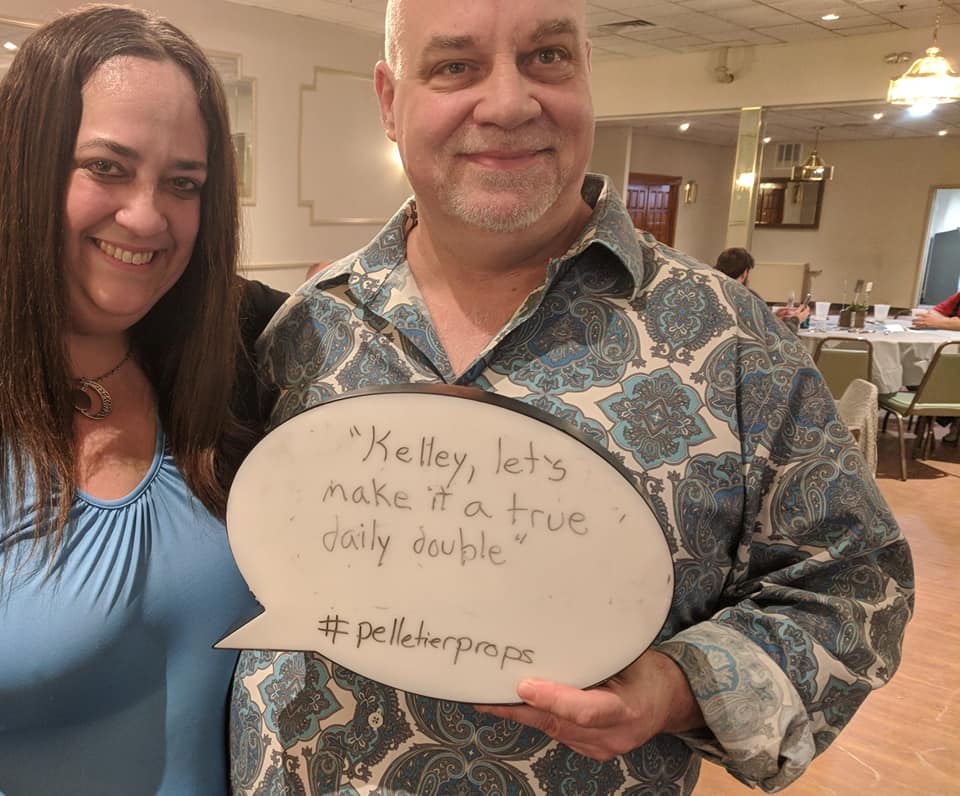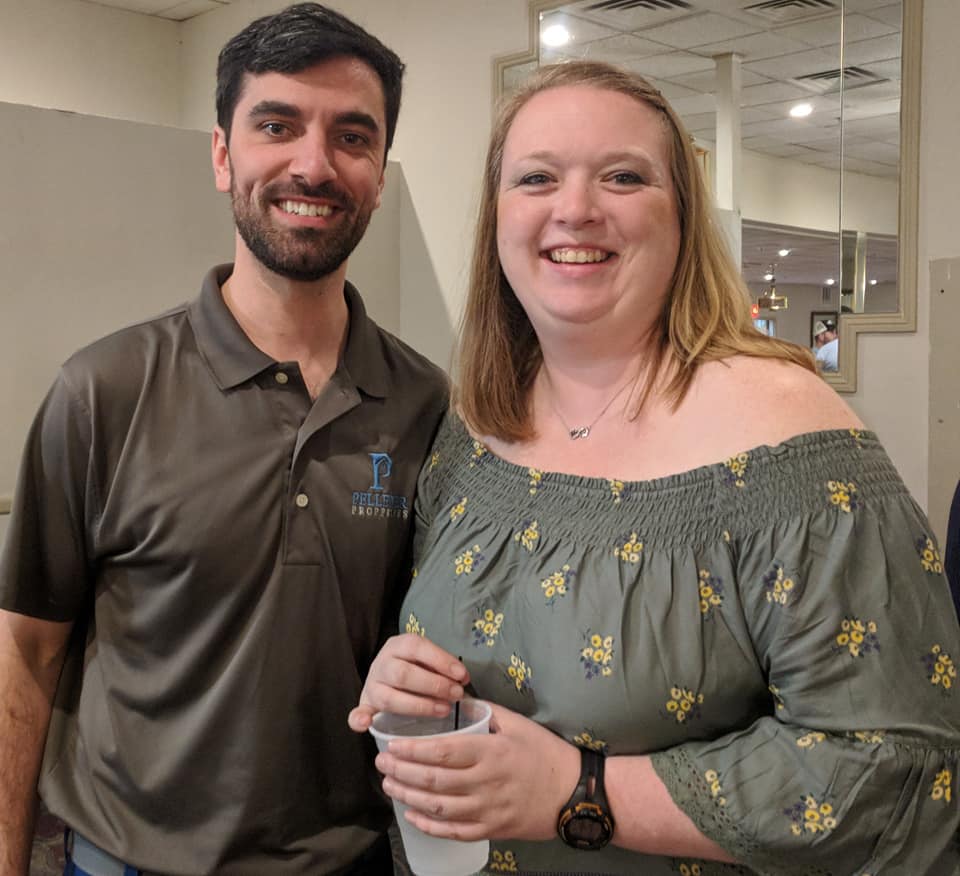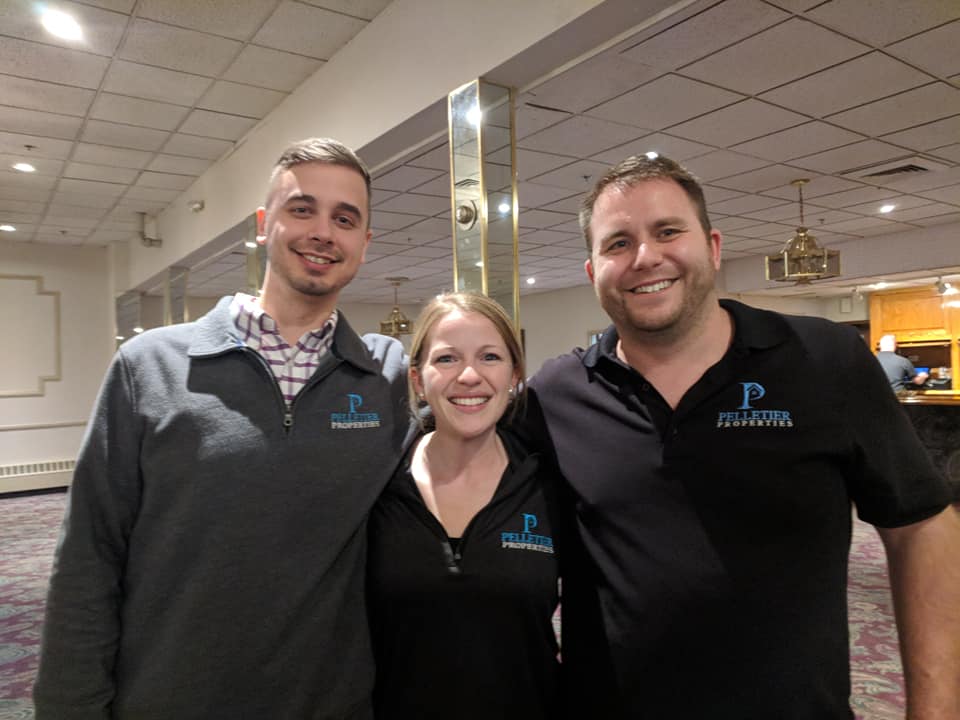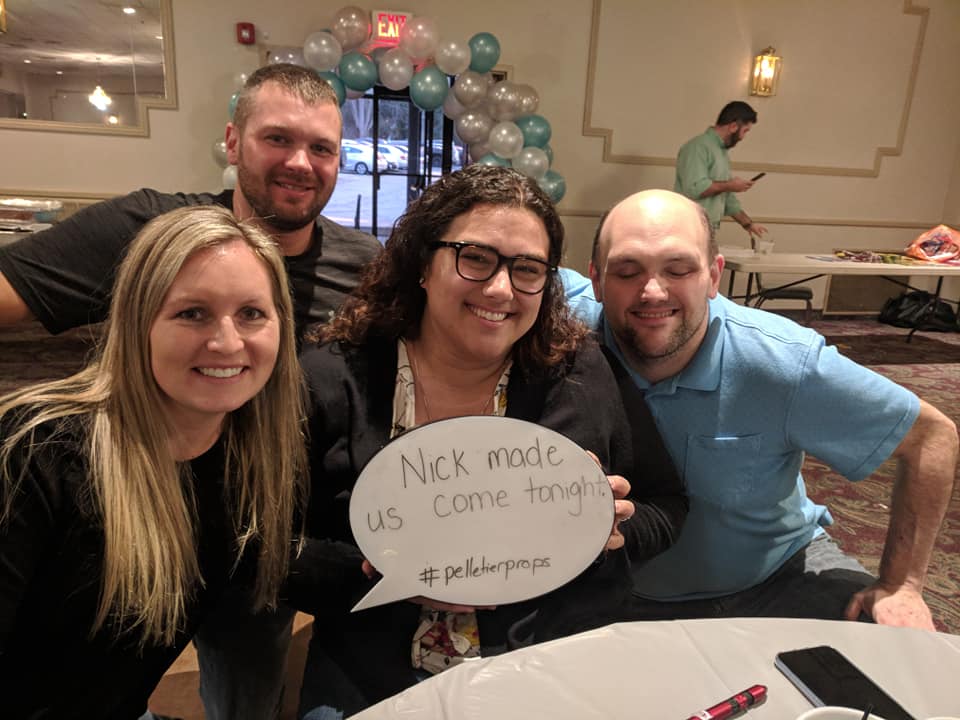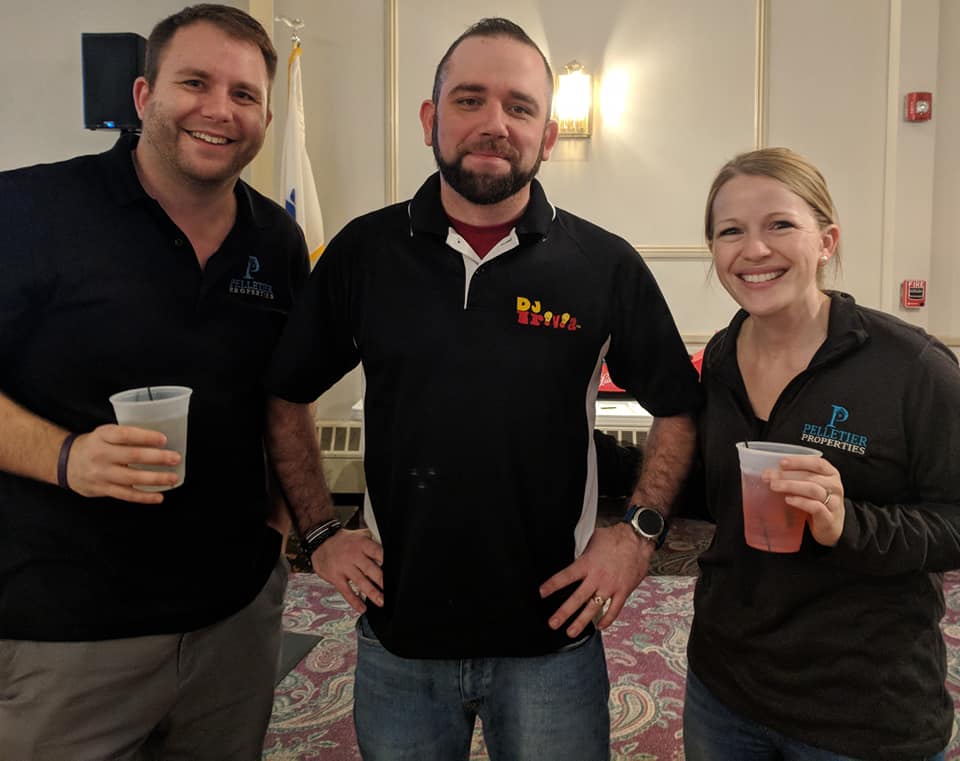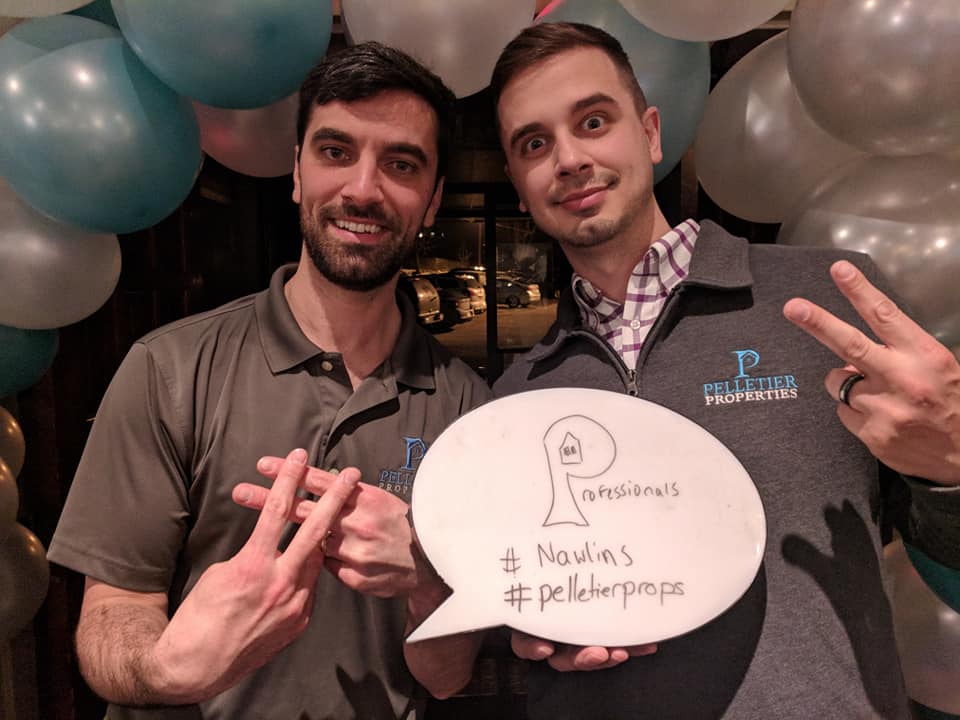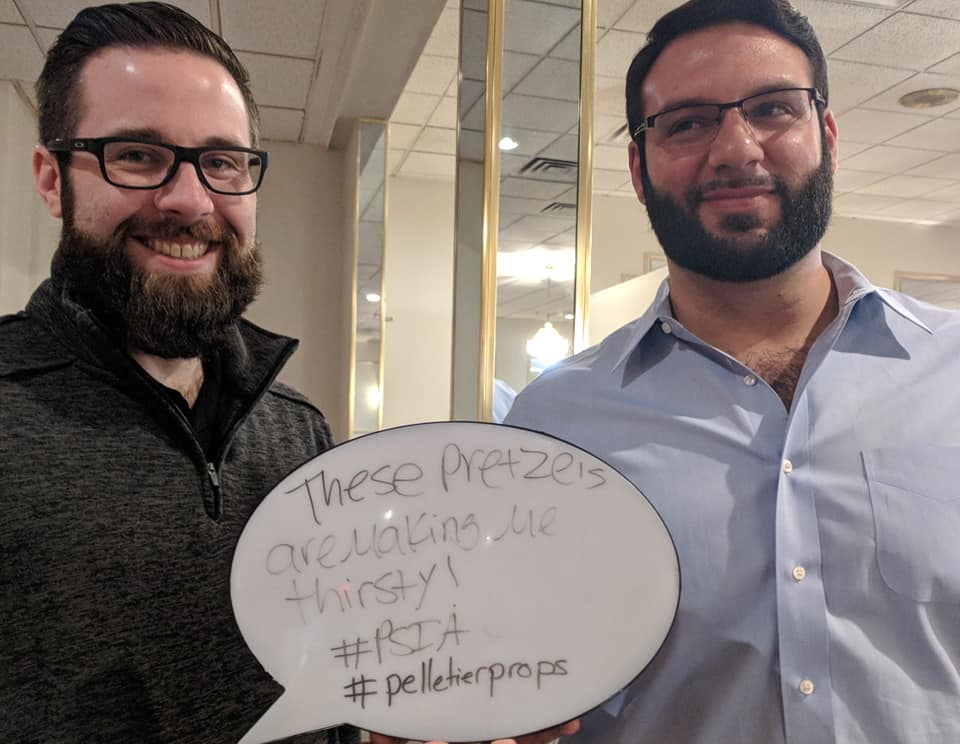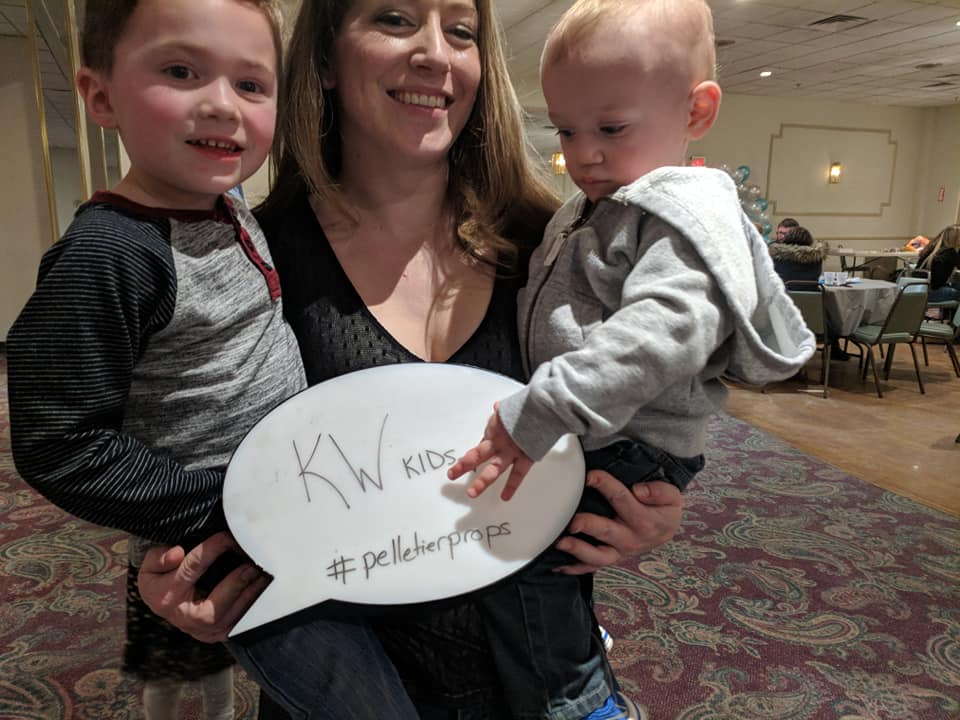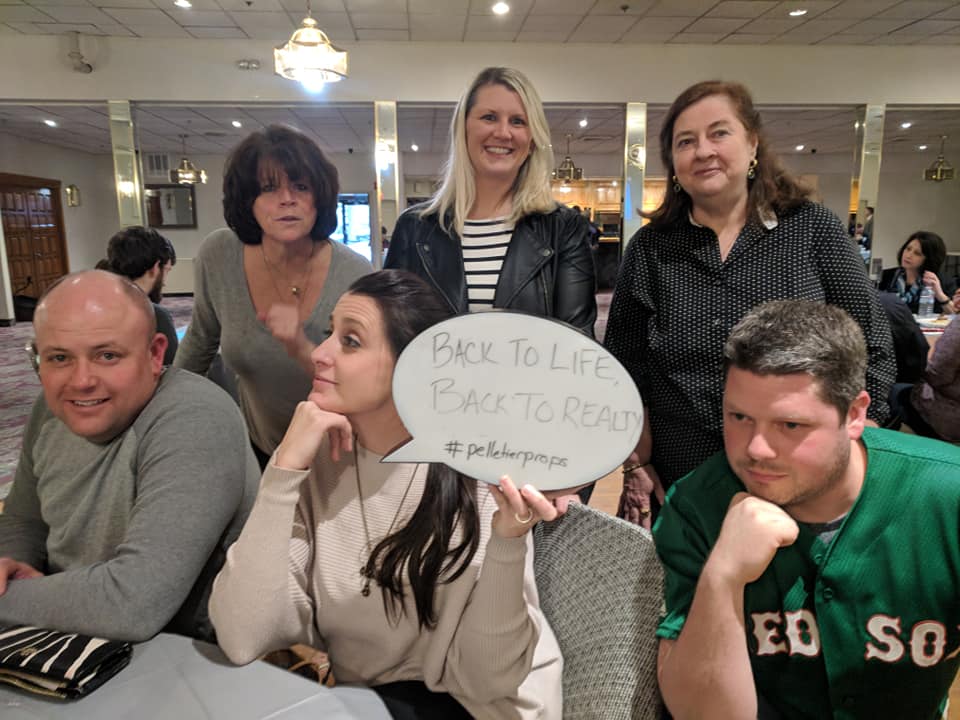 Wasn't that fun? I thought so. Now here's a look at some of the signage, décor, and a "word from our sponsors" of the event; whom we would like to mention here. Thank you to our Trivia Night sponsors, who are amazing vendors and very worthy of our recommendations. Please feel free to contact these gentlemen, and/or refer them to family and friends. We always love our referrals from friends and family. So thank you to the following sponsors:
John Shanley of Fairway Mortgage:
jshanley@fairwaymc.com
Justin Bailey of Reynolds Law Offices:
Justin@reynoldslaw.com
Jasper Chirco at Protection Solutions Insurance:
jchirco@psiagencies.com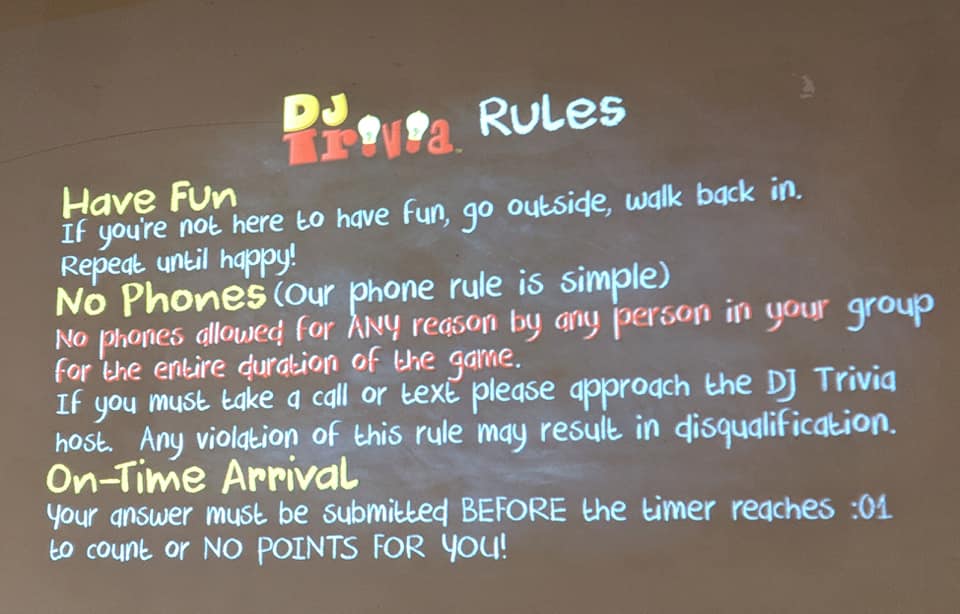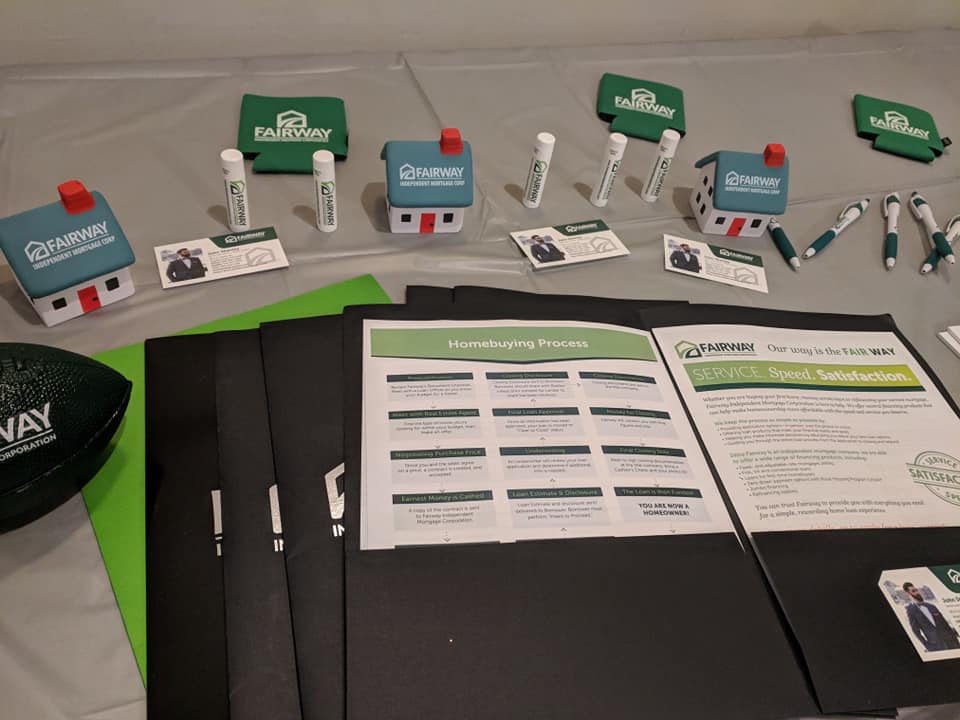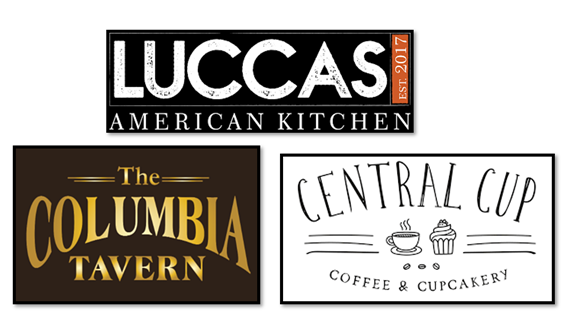 … and now for the STAR of the evening, The Trivia!!! Guests broke into teams at their tables, and then created a name for their team. Some of the names were pretty creative, and some of the teams were very smart. So smart, in fact, that in the end, the winner came down to the "Double or Nothing" last question, in which teams risk all the points they have earned so far, if they choose to submit their answers. Even if a team is ahead by a couple hundred points, another team can come from behind by risking it all on the Double or Nothing Round, and win. And that is exactly what happened! Congrats to all the teams, and a huge thank you to our host, of "DJ Trivia", Matt Majikas. He really kept the game moving, and had a great personality!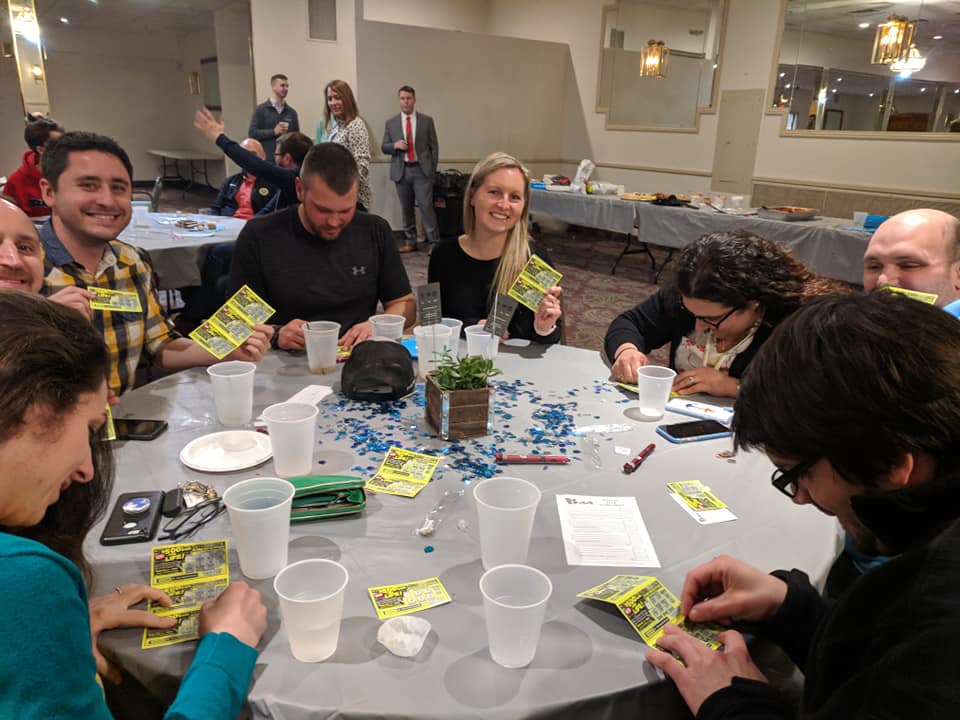 Above: our 2nd place Winners, Team "Moral Support", who got $30 worth of scratch-off lottery tickets, and ended up winning a total of $7 (to split amongst eight of them!) great job, guys!
Below: our 1st place Winners, Team "Three Generations," who came from behind with the final answer, and won $300 in cash! Awesome job, everyone!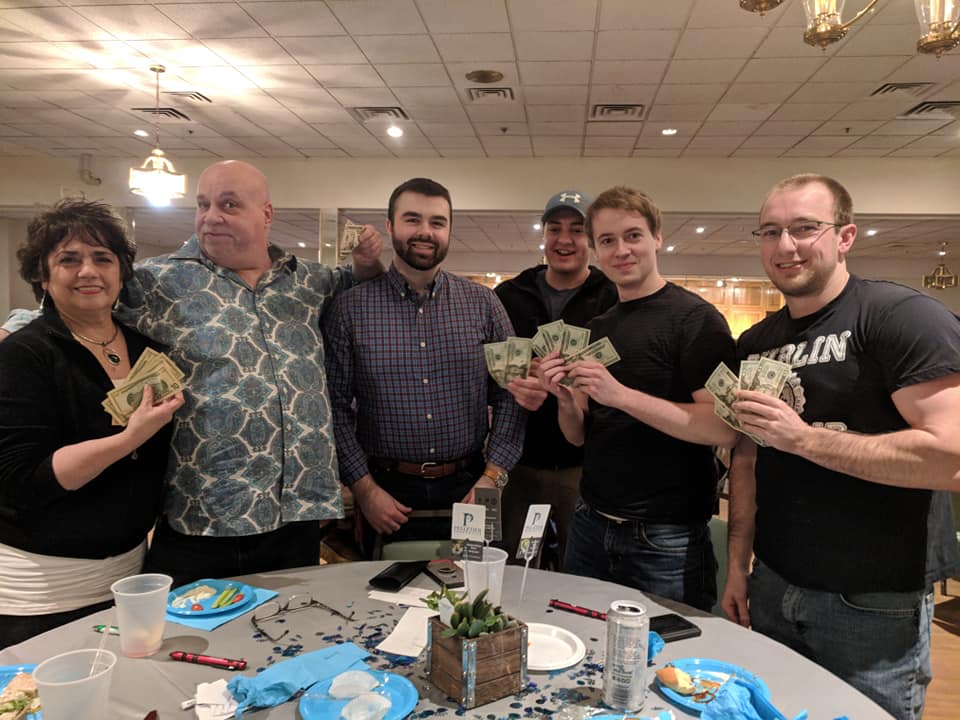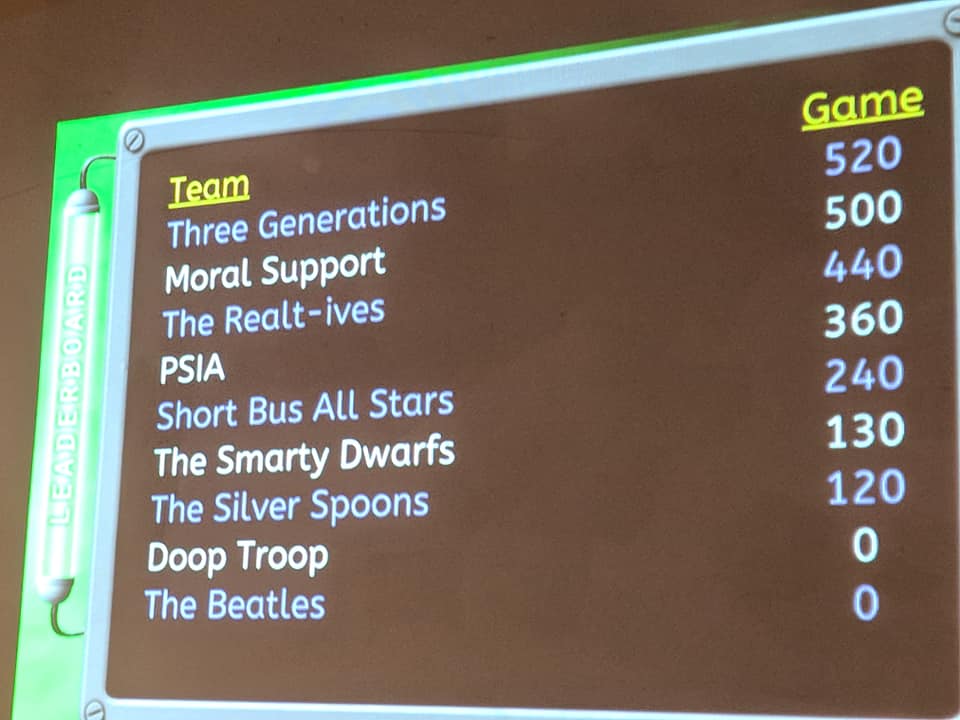 Oh, and before we go, what's a party without a Door Prize that is a grill, shaped like a boat?! Congratulations to the winner of our Drawing – who went home with this very unique item! We would love an update photo of you utilizing this very different gift!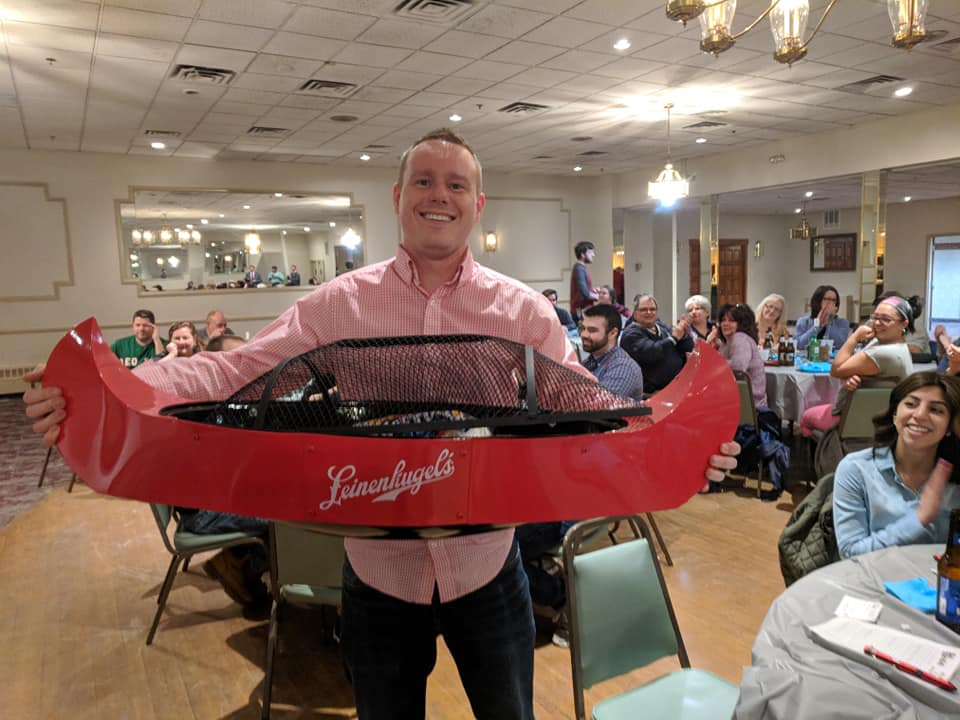 At the end of the night, our team sent everyone home with great memories, full bellies, and Pelletier Properties pens! It was a lovely evening, and we hated to see you go, but we look forward to creating more opportunities and events in which to continue the connections of our growing company and family. Until then, thank you!!!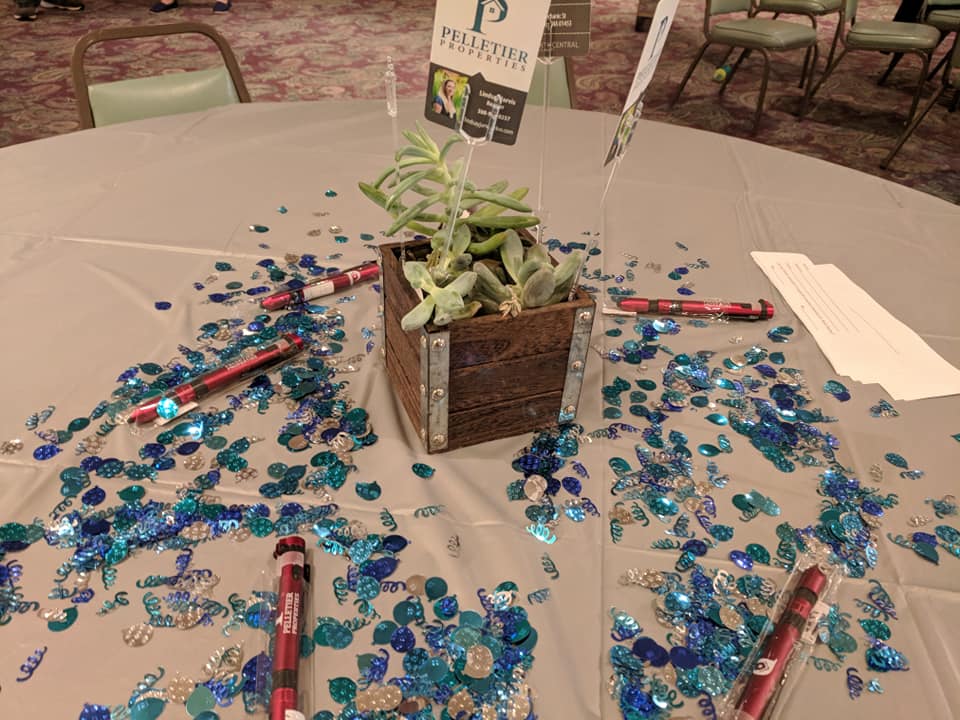 Don't be left behind! Keep up with everything Pelletier Properties, by following us on social media! You can find us at all of our page links below:
Facebook: https://www.facebook.com/PelletierProperties/?ref=aymt_homepage_panel&eid=ARAazGr-74_qE1PKzSrMSnnfAmET-X-y9_fVMG4FO8Oun_PkkkpiAiIUS0cy5-BoKjLobus072BDxqfG
Twitter: https://twitter.com/PelletierProps
Instagram: https://instagram.com/pelletierpropertiesnick
And as always, let us know how we can help !!!