For most men and women in their 20's, graduating college and maybe landing a job that could lead to something bigger one day would be considered a pretty good accomplishment. And it is.
But for friends Addison Nute and Brendan Cavanagh, they took it a few steps further. Fresh out of seperate colleges, as recent graduates with degrees in Engineering, their paths crossed and they became fast friends when each was hired by the same company at the same time. Their similarities in personality, sense of humor, and life goals steered them into many discussions about having a more fulfilling life.
Both men wanted to travel more, have a job that offered the opportunity for generational wealth, and generally live an unstructured lifestyle. Feeling bogged down by their 9-5 engineering job, and disillusioned by the idea of sitting behind a desk until old age, the two began to seriously start thinking about making a different kind of move – together.
That's when they started doing some research about investing in real estate. One thing led to another, and in March of 2017, the dynamic duo closed on the purchase of their first investment property. Addison was just 23 , and Brendan was 24.
We chose Brendan and Addison for our first newsletter feature of 2020, because they saw something they wanted, took a risk, and put the work in to make it happen. All before the age of 30! That is pretty admirable. Perhaps other young entrepreneur types can find something in this interview that speaks to them, and be inspired by these two passionate young men. If they can accomplish all of this at such a young age, just imagine what is in store for them by the time they turn 40! The possibilities are endless.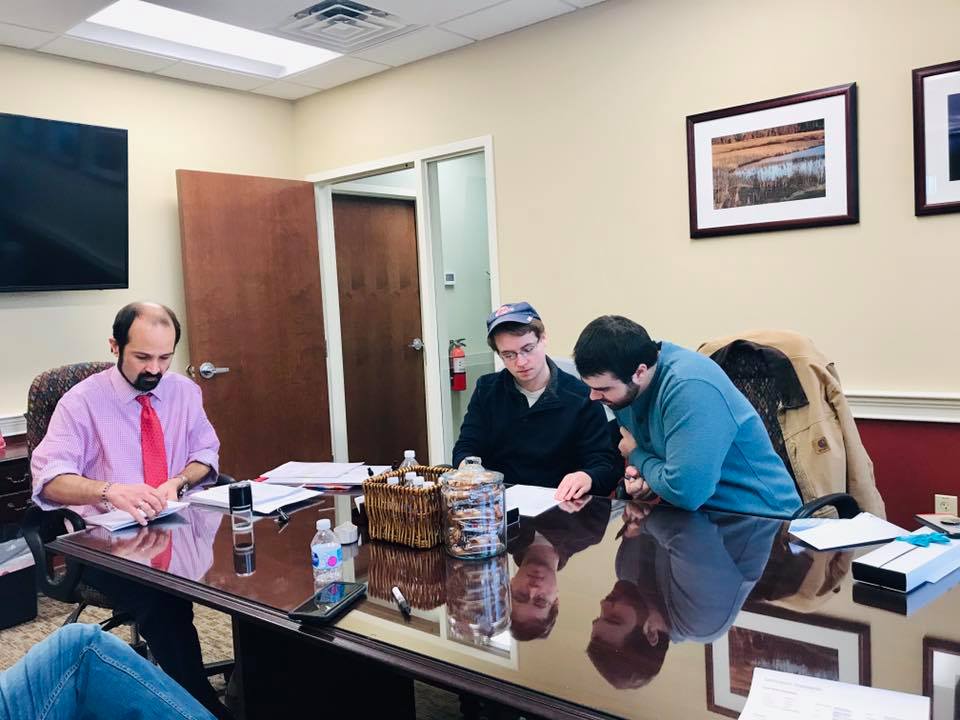 Here is our conversation with Addison and Brendan:
The two of you met and became friends while both working for the same Engineering company after college. How did your initial interest in investing lead to working with Pelletier Properties, and what has that experience been like?
Brendan: My mom knew Nick Pelletier because they had worked together at North Middlesex Savings Bank (at the time.) She suggested that I speak with him, because his background was very similar to mine, so we met up a few times over dinner and explored the idea of real-estate investing. After awhile, Nick started bringing MLS listings to dinner, which helped to turn the conceptual ideas we were discussing into achievable next steps. He really got me hooked on the concept of investing, because he had demonstrated becoming a successful investor himself already.
Addison: After Brendan met up with Nick a few times, he eventually introduced me into the mix, and then Nick eventually introduced us both to Josh. Working with them and the larger Pelletier Properties family over these past few years has been a real pleasure. The thing I appreciate most most about Nick and Josh and what I think makes them such exceptional agents is the genuineness with which they adopt their clients' goals as their own. I've never felt that their priority was making a sale over helping us find the perfect investment property, and they proactively look to help us improve and evolve our business.
Brendan: Nick gave us a lot to start out with, and we did our own research as well. We began going to multifamily showings with Nick, and eventually pulled the trigger on our first investment property in January 2017, a three-family in Leominster. The rest is history, we now have 5 buildings totaling 18 units!
That is an amazing accomplishment at any age, and especially in your 20's! What would you say is your favorite part of investing in real-estate, and what are the biggest challenges?
Addison: My favorite part of investing is the feeling of taking big, tangible steps toward a better life for myself and my family, and the creation of an enduring legacy that will benefit my future children and grandchildren.
Brendan: I love that I can generate income streams that are not beholden to someone above myself, knowing I'm secure in the income I have generated, and feeling the sense of accomplishment with each new building we acquire. It's also fulfilling to know the large amount of money we have spent on real estate was well spent, vs. burning a hole in our bank accounts or being spent on frivolous pursuits.
Addison: The biggest challenge has been funding the down payments and progressively larger reserves that are required of us by the banks with each new purchase. Especially with home prices so high right now, the task of saving up for each new property can feel like a demoralizingly slow process.
Brendan: I worry too much. When I first met Nick, it was inconceivable to me that he owned so many units but was not kept awake at night worrying about them constantly. I've learned that even my worries don't go that far, but I do still worry often. 'Is everything okay at my buildings? Is the heat working? Are my tenants comfortable? What's going to break next?'
The other challenge is finding a competent and dependable team of people who share in your vision and will work just as hard as you. Nick and Pelletier Properties have been amazing and have been the pillars of our team and outstanding performers. However, finding property managers, lenders, insurance agents, plumbers, plow guys, etc., that will treat your investment as if it were their own has been a challenge we continue to struggle with.
When you invest in a property together, how does it work? Do you each have a certain role in the process? Who gets final say when you disagree on something?
Brendan: Typically, we define a strategy to Nick and Josh, as well as consult them on it. Then they get back to us with buildings we all think match what we are looking for, then we go to showings until we find a good fit. Once the purchasing process begins, we take our realtor and lenders advice on next steps. Generally, Addison and I trade off responsibilities every other purchase, so that we each experience all aspects of the process. We both excel at different aspects of investing, but both possess a proficient understanding of all the fundamental steps necessary.
Addison: We split all business expenses and profit 50/50 to keep an equal stake in ownership over everything, and we don't move forward with major business decisions unless we both agree. I've found that the essence of a successful and rewarding partnership is trust in each other's judgement and unity in the same vision for the purpose and future of the business – in our case, a means to free us from office life and a platform of generational wealth on which to build strong future families.
Brendan: Generally, we don't disagree much as we are unified in our vision and direction for our investments. We understand that we need each other to make this investing strategy successful, so there is nothing gained from exerting influence over the other individual since we both need to inherently be on the same level.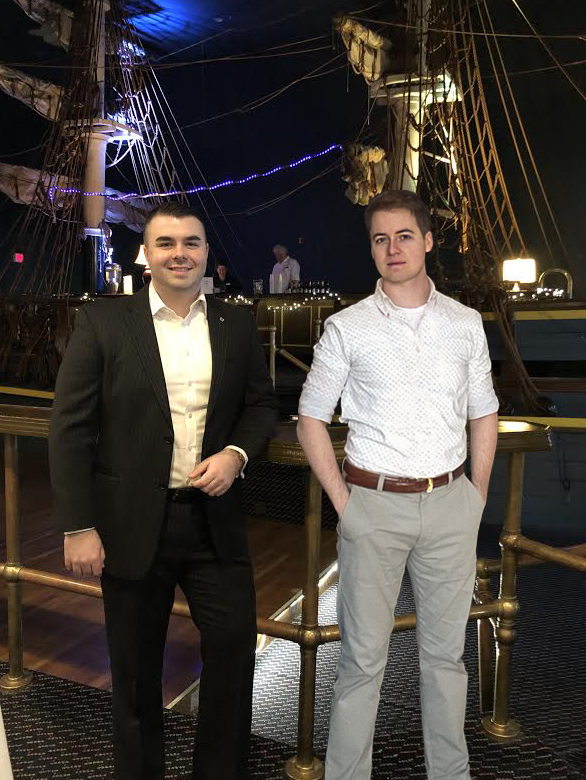 It is clear that your vision is the same, because even though I asked you these interview questions seperately, you both used a lot of the same word choices in your responses on that last one! Fascinating! What advice or words of wisdom would you have for someone wanting to get into investing?
Brendan: If you are still in school, do your best in school so you can land a good job that will pay you enough money to afford you the luxury of investing. Save as much as you can to build up as much capital as possible that you can then strategically deploy. Decide if you have what it takes and will put the work in to be able to pursue real-estate investments. It requires money, purpose, determination, and some amount of bravery. When it's time for the rubber to hit the road and you need to write a check for most of your life savings, do NOT be motivated by fear and doubt. Do not be crippled by information overload and analysis paralysis.
Addison: Start by reading "Rich Dad, Poor Dad" by Robert Kiyosaki. It delivers a simple yet profound message – dispelling common misconceptions about money and informing the reader about the dynamics of wealth-building. That book gave me a real sense of clarity and financial direction.
If you don't see yourself managing multiple properties, I would encourage starting with traditional forms of investment like index funds and tax-deferred retirement accounts like a 401k. Otherwise, I would say biggerpockets.com which is an excellent resource for learning all there is to know about real-estate investing. The podcasts are especially informative and motivational.
That is really great advice from both of you. Let's end our interview by talking about the future. As of right now, you own 5 multifamily buildings, totaling 18 units. They are broken down as three 4-families and two 3-families. They are all within the Leominster – Fitchburg area, and one in Manchester, NH. You say that your guiding principle thus far has been to assess each property based on its current ability to cash-flow, and with the "buy and hold" investment strategy in mind.
What is on the horizon for the future? What are you doing differently that you are excited about?
Addison: We are excited to branch out and try our hand at rehabbing properties for the purposes of flipping or holding long-term. By buying a distressed property at a discount and renovating it ourselves, we believe we can speed up the rate at which we acquire new buildings and increase ROI at the same time.
Brendan: We are looking forward to buying cheap houses, rehabbing them, then renting them out – thus increasing their value tremendously. Then we will either sell the building for a profit or cash-out refinance, allowing us to deploy that capital elsewhere while maintaining a cash-flowing asset. The idea would be to repeat this in large volume. We also intend to investigate the profitability of selling all of our properties in order to invest in one single very large commercial building.
Might I suggest 'Brendan/Addison Universe' – or maybe 'Addison/Brendan Galaxy, Inc.', for a company name?
With the two of you and your combined brain power and experience, the world is yours to invest in, and we can't wait to see what you do next!
Thank you to Brendan and Addison for giving our readers some insight into the mindset of Real-Estate investing, and for being our very first Featured Clients of the Month in 2020. It's going to be a great year!
As always, please reach out to us on any of our social media pages, or right here at our blog and newsletter, and let us know how we can help.