While interviewing my fellow Pelletier Properties team member, and new, full-time hire as our team's Director of Operations, Annie Reiser – she rattled off a few facts about herself, and followed up by informing me; "I'm sorry. I'm boring."
After interviewing Annie for this month's newsletter and blog feature, the last thing I would call her is boring.
Born in Leominster, Massachusetts, Annie shared her childhood with a brother and sister, and attended high school at St. Bernards. From there, she received both her Bachelors and Masters Degree at Assumption College, while working simultaneously as an in-home therapist for a non-profit. Later, she worked for a State Senator as the Director of Communications and Constituent Services. "A few years later," Annie explained to me, "the Senator I worked for became the Commissioner of the Cannabis Control Commission. I needed a new job, and landed at the Department of Correction. I have been working in the Strategic Planning and Research Division for the last two and a half years. About a year ago, I began working part-time for Nick, and now, here I am!"
Here she is, indeed! And here is my exclusive interview with our new Director of Operations, and all things NOT boring, Annie Reiser!

You went to high school with Nick Pelletier. First of all, give us the dirt on him! You have all the dirt!!! Did you ever think all those years ago that you'd end up working together in Real Estate? How did that come about?
Hmmm, I could probably dig up some good dirt! No, I never in a million years thought I would be working for Nick Pelletier on his real estate team, and leaving my state job. I ran into Nick about 3 years ago, and told him that my husband (Dan Reiser) and me were thinking about selling our home. He ended up being our agent, and we became close. Nick encouraged Dan to get his license, and then slowly sunk his claws into me over about a year to have me help with administrative work. I got my license and helped as much as I could part-time, but it soon became apparent that the team needed full-time help. So then Nick slowly sank his claws into me to quit my job and work full-time for him instead. Clearly he is very convincing!
Yes he is! He somehow convinced me to go from working a few hours doing Social Media for the team, to getting licensed and also being a buyers Agent! I think he is hypnotizing all of us! That being said, you are also married to one of our team members, Seller Agent Dan Reiser. What has it been like working so closely with your husband, in the same field, on the same real estate team? Is it something you would recommend to others?
I would say, as anything in life, it has its ups and downs. Mostly its been great because we help each other a lot and pick up each other's slack. Its also an opportunity to see each other, whereas if we were not doing this, that time would be rare. That has been especially important, given we both have had other full time jobs. We will see how it goes now that I am full time and technically Dan's boss! (laughs) Dan and I have a similar work ethic, and make a good team, so it works for us. That being said, I would say it not for everyone!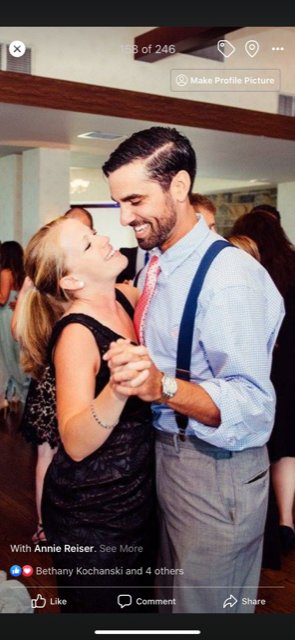 That makes sense. Tell me a bit about your new position with Pelletier Properties. What will your role be, and are you excited?
I am now the Director of Operations for Pelletier Properties. Simply put, it will be my job to run the team so that Nick can focus on bringing in leads and establishing our teams place in the community. My job will be to track, organize, and be there for our agents who need help, support, tools, etc. I am very excited! I am hoping that we can really take off now that there is extra support and focus.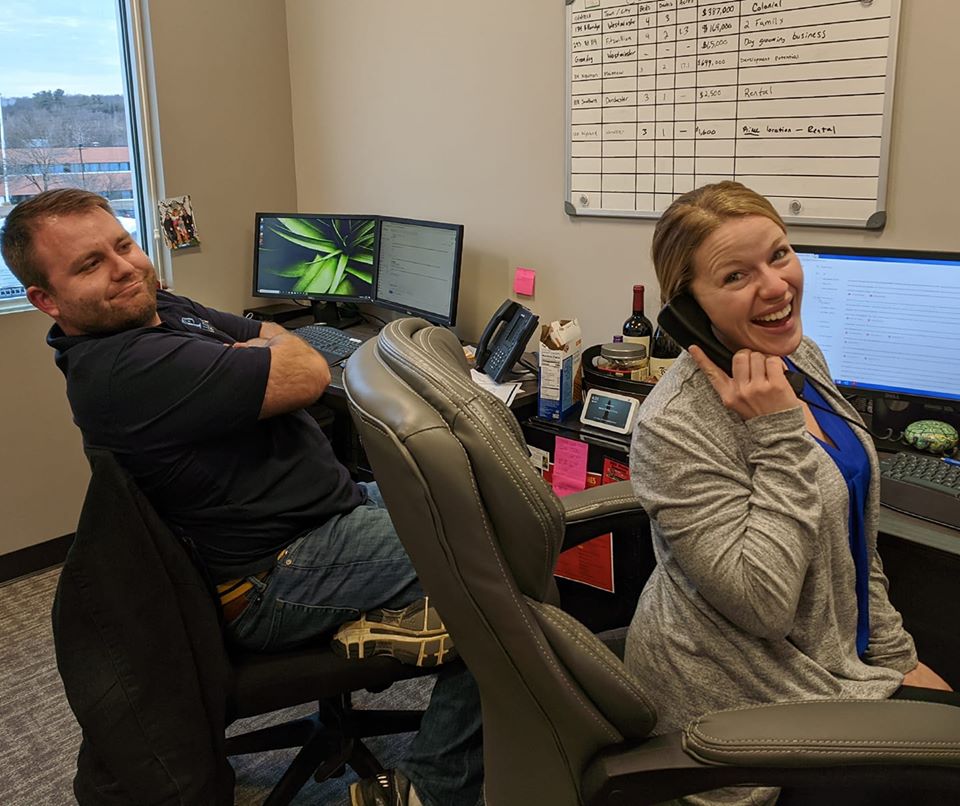 What is your favorite part of your job, and what is the most challenging or stressful part?
For sure, my favorite part is that I LOVE our team. I always feel positive while I am in the office or surrounded by the agents on our team. I love that this has given me a chance to learn something completely different than I have ever done before, and challenge myself. The most stressful and challenging part is that I have had to completely shift my thinking from being a state worker considering the taxpayers and public perception to working for a company that has wine in the office and no HR! The environment is totally different, but at the same time, as a perfectionist, I want to do an amazing job without skipping a beat.
That's a great goal, and you've already succeeded, as far as I'm concerned. Tell me something about you that might surprise people.
I spent my early twenties traveling and I have stepped foot in over 30 countries and 5 continents.
Okay, Im sorry, but you just lost the right to refer to yourself as "boring." 30 countries??? That in itself deserves a whole seperate, follow-up interview!
Let's finish up with a few lighthearted, fun questions. Favorite quilty pleasure foods …
I will say anything chocolate and out of the oven. I am a sucker for homemade baked goods. I have a rule that if it is homemade, I have to say yes!
That's a great rule! (both laugh) What TV series are you currently binging on?
"Shameless!" I have been meaning to watch it for the last seven years!
What famous person would you most like to have dinner with, and why?
This is going to sound so cliche and dumb but I would have to say Kate Middleton. I just find it so fascinating that she was a jo schmo and now she is one of the most recognized people in the world. I feel like she MUST have so many interesting things to say …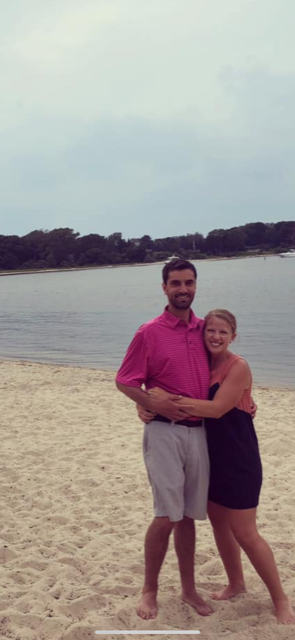 When you think about the future for you and your family, maybe 5 years or so down the road, what does it look like? What do you see?
It looks pretty similar to what it looks like today. I hope we are in a financial situation that allows my husband and I to travel to crazy places on the earth since we have never gone out of the country together. I would love our team to be growing and thriving, and all of our team members to be happy and healthy.
That is a fantastic answer. Thank you so much Annie! With you driving our metaphorical bus, I know our team will continue to do incredible things!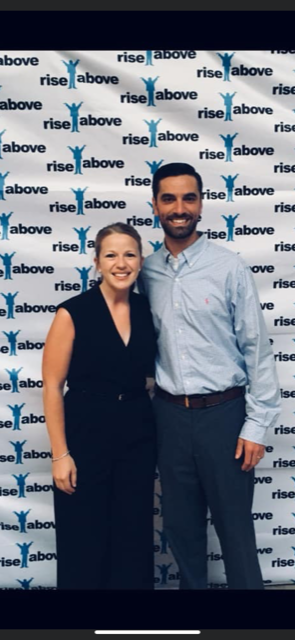 (Annie with husband Dan Reiser, and taking her new position in the office, with Nick Pelletier.)
Thank you for reading this month's featured interview, and as always, let us know how we can help.