Sometimes, a real-estate transaction is filled with challenges, and when you finally get to the end of it, there are unexpected stories that you will remember forever. Sometimes, a dog rescue mission breaks out in the middle of a closing.
I'm Kelley Niemi, and Id like to tell you a story that demonstrates the excellent character of the Realtor I work with, and shows the lengths he will go to for his clients, and their pets, too. It is also a story that I think we all need right now, when times are tough and unsteady. This is a feel-good story …
For the past few months, I have been working with my team member and President of Pelletier Properties Nick Pelletier, to help our client both sell her mobile, and then help her find somewhere new to live.
Monday was closing day on both properties, back to back. We arrived at our clients home an hour early before closing, to take care of some last minute things. Our client had recently suffered through the very quick illness and then death of her dog, Daisy. About 2 weeks ago, she went and got another dog named Duke at a local rescue shelter near her home.
When we arrived at her home, nobody could find Duke. It was clear he was hiding and terrified, due to all the commotion of moving vans and people and still not being familiar with his environment. Nick spotted him underneath the shed in the backyard. This is no ordinary shed. Its very large, and Duke was all the way in the middle. Without a second thought, Nick crawled down in the dirt and grass and rocks, and began the rescue mission of getting him coaxed out. Except he wasn't budging. He was scared and shaking, and meanwhile, the buyers and the attorneys were arriving and we were closing any minute.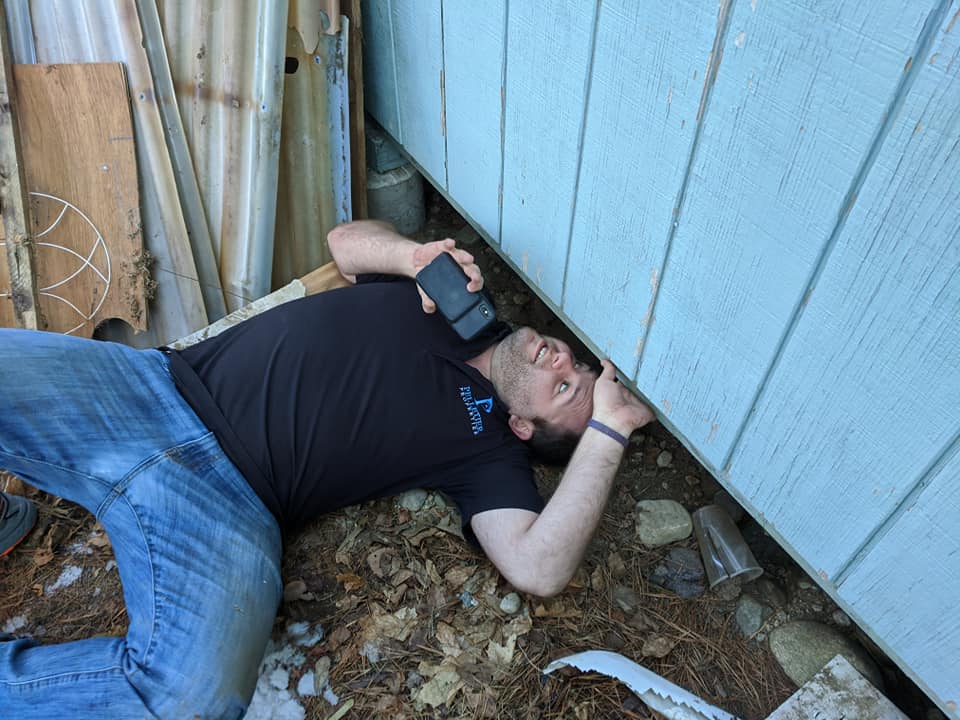 Not to mention doing a closing during Covid-19 regulations, so everyone who was directly involved was standing the 6-ft apart from each other as they signed documents inside, while Nick and I tried different things to get the dog out.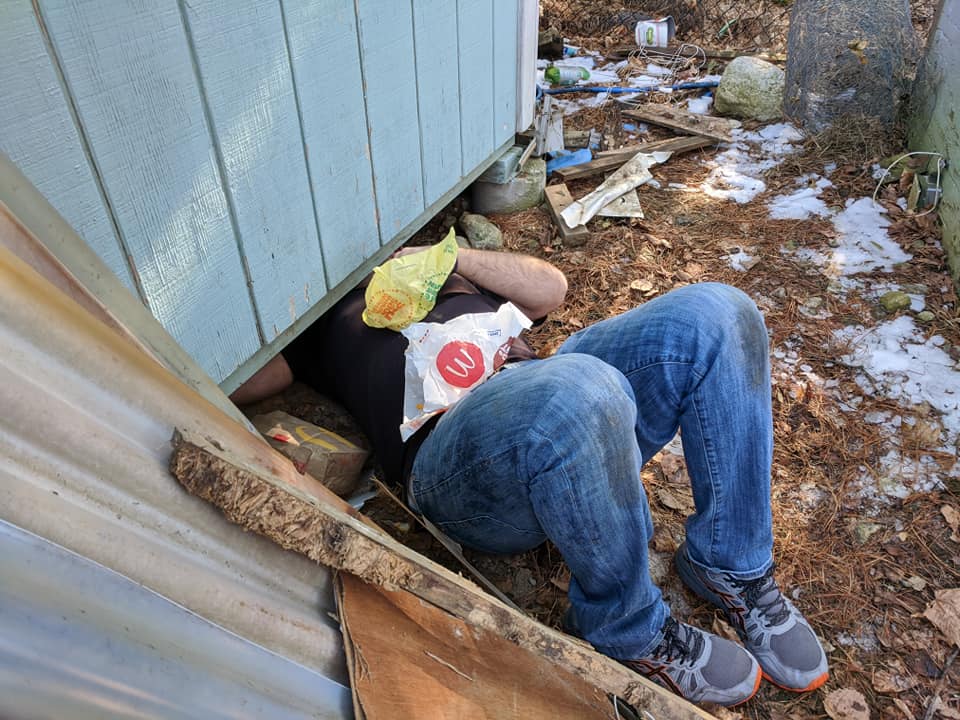 First we drove to McDonalds and bought sausage biscuits to try and coax him out with food. It didnt work, so then Nick tossed the food under the shed at him, which only made him move further away, but a bit closer to the edge of the other end of the shed. Apprently he did not enjoy having sausages chucked at him. Who knew? Finally, in a last ditch effort, we called animal control, and they were closed due to the coronavirus!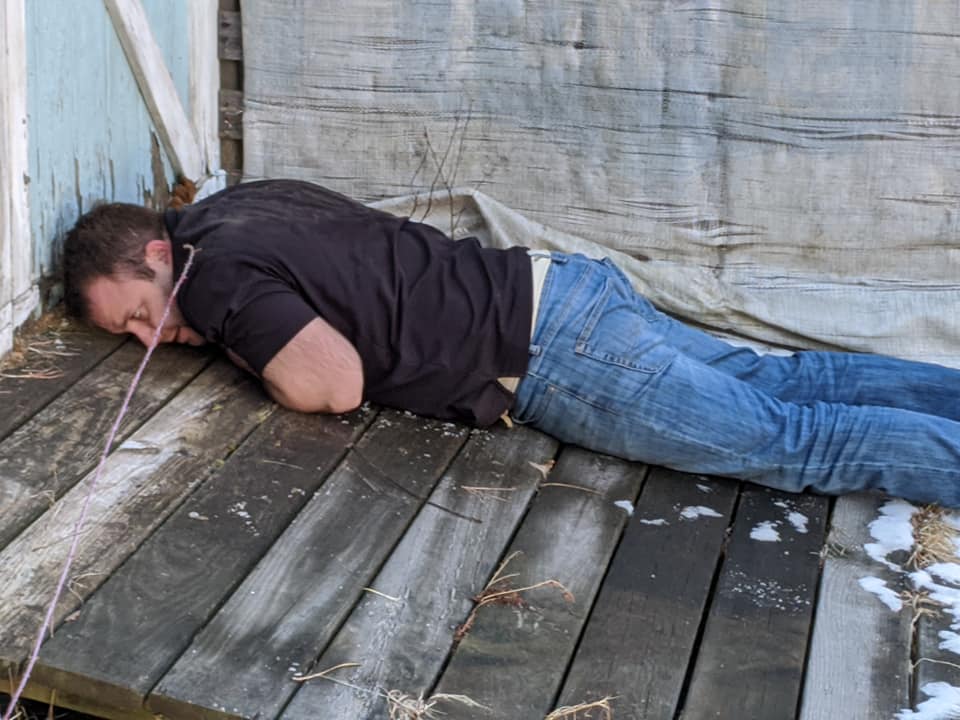 Next, we tried a different approach. Nick turned to therapy, and spoke to the dog in a calming voice and made sure he felt comfortable, sitting with him above the plywood seperating human from dog. Once the dog felt calm enough, we got out the drill and sloooooowly started taking apart the wood to reveal the dog, with me running in and out of the house to re-charge the battery on the drill, which was dying.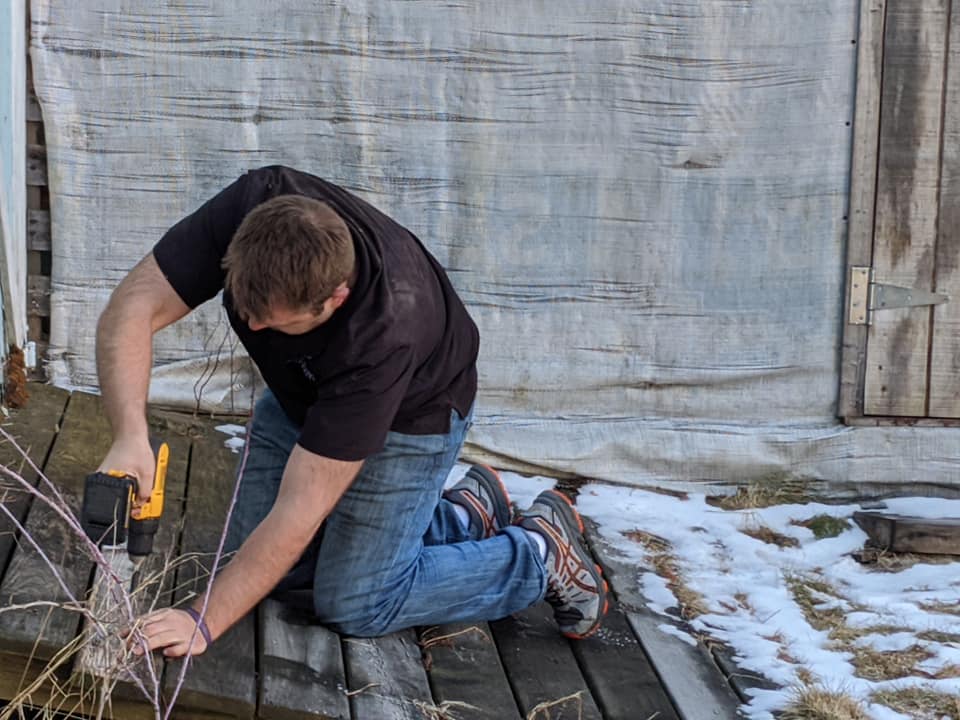 At this point, it was clear the dog had become stuck, so Nick had to push him out some, and then finally, carried him into the room where the closing was taking place.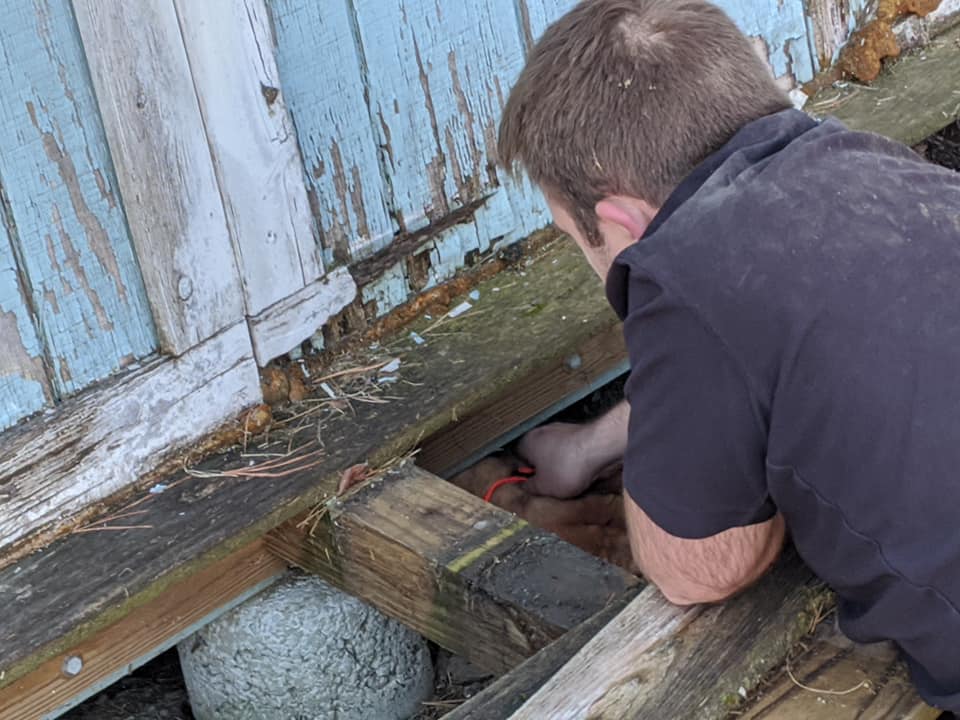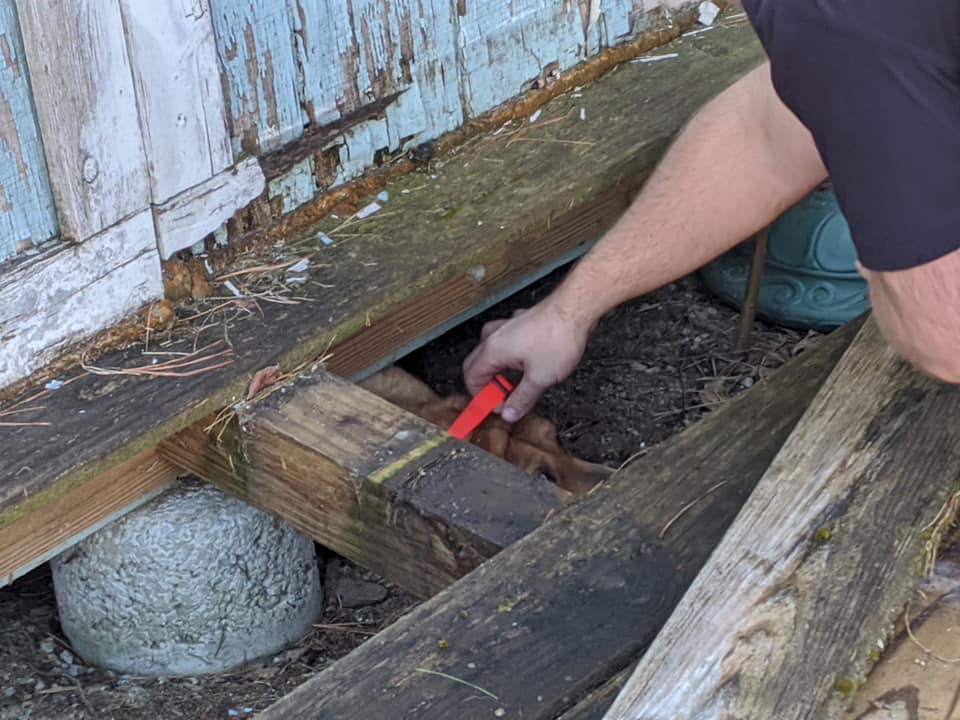 We then put him in Nick's truck and I sat with him as the closing finished up. He continued shaking for quite awhile, so we rotated sitting with him longer. Then me, Nick, our client, and her dog drove over to the second property for the second closing. The buyers seemed happy in their new home, and our client is happy in hers, and Duke finally stopped shaking once we got over to the new residence for that closing. He loves his new home, and most of all, he loves his new buddy, Uncle Nick.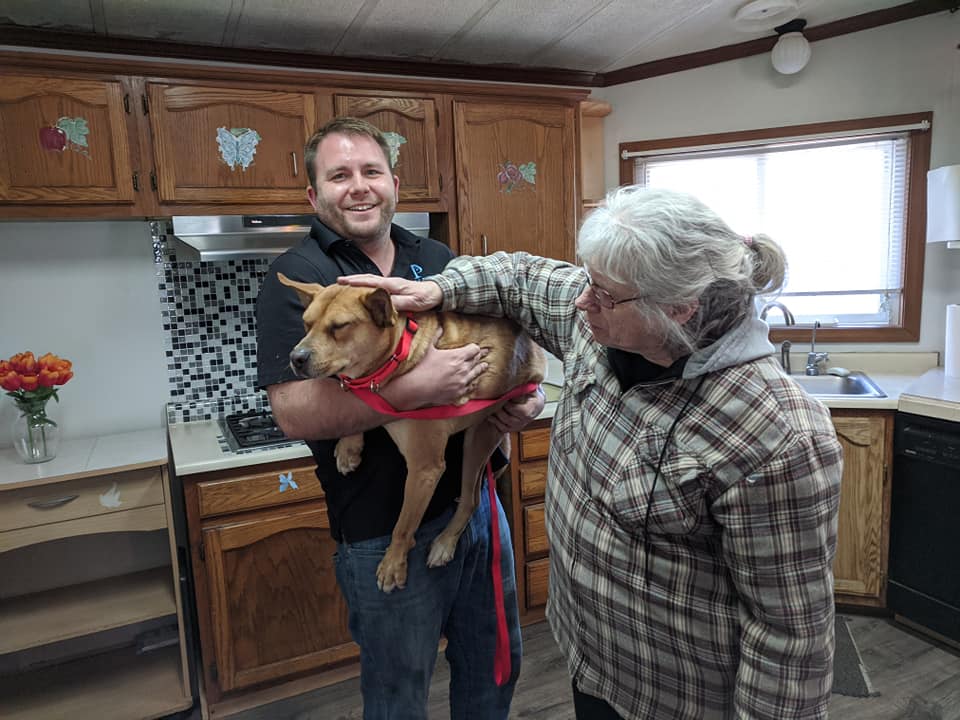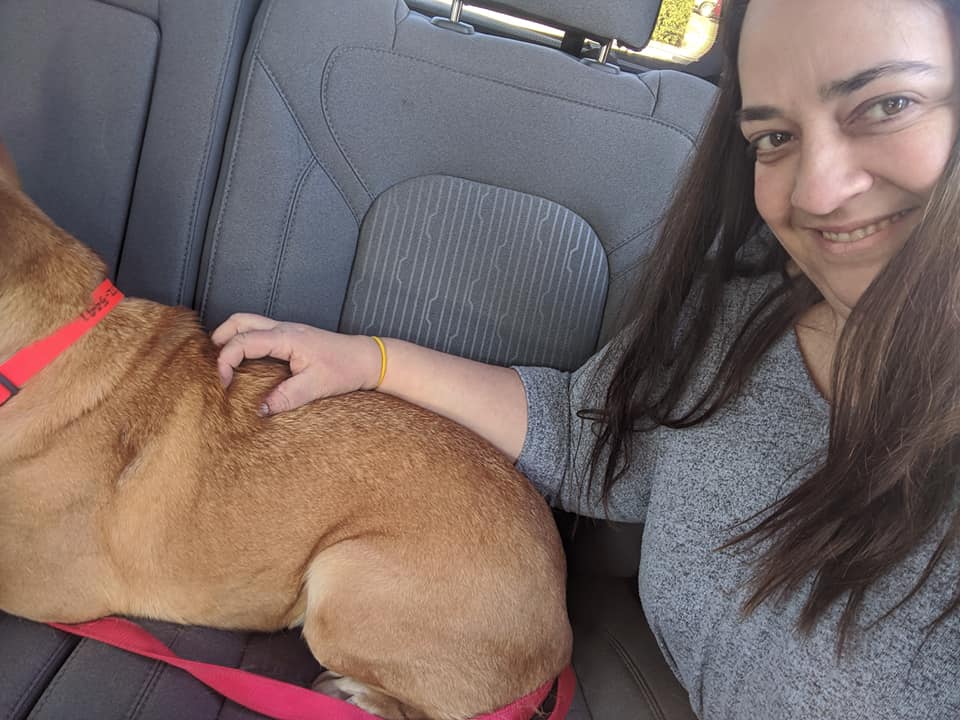 Two closings and a dog rescue, all in a days work! I'm really proud to be part of this team, where kindness and truly helping others, is our highest priority. This is your feel-good story of the month.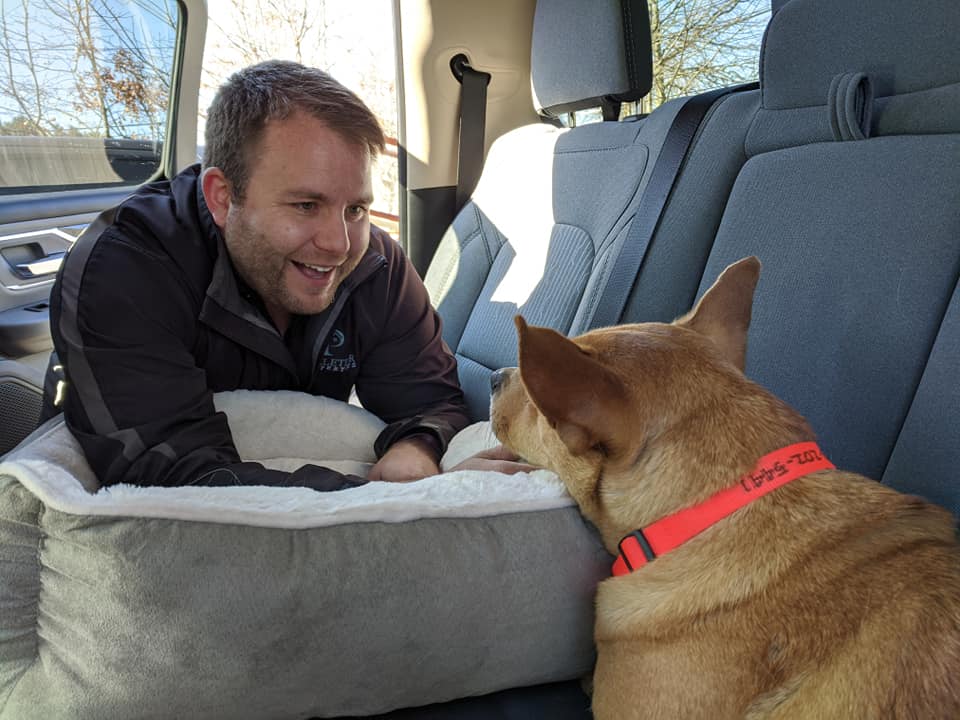 From all your Real-Estate and dog-rescue needs, as always, let us know how we can help!