Yes, you read that right …
When we raise $10,000 to help out one of Nick Pelletier's favorite non-profits, Rise Above Foundation, he has vowed to shave his head on Facebook Live!
I had a chance to sit down with Nick and ask him a few questions about this latest charitable adventure, and why helping foster care kids is so important. Here's what he had to say: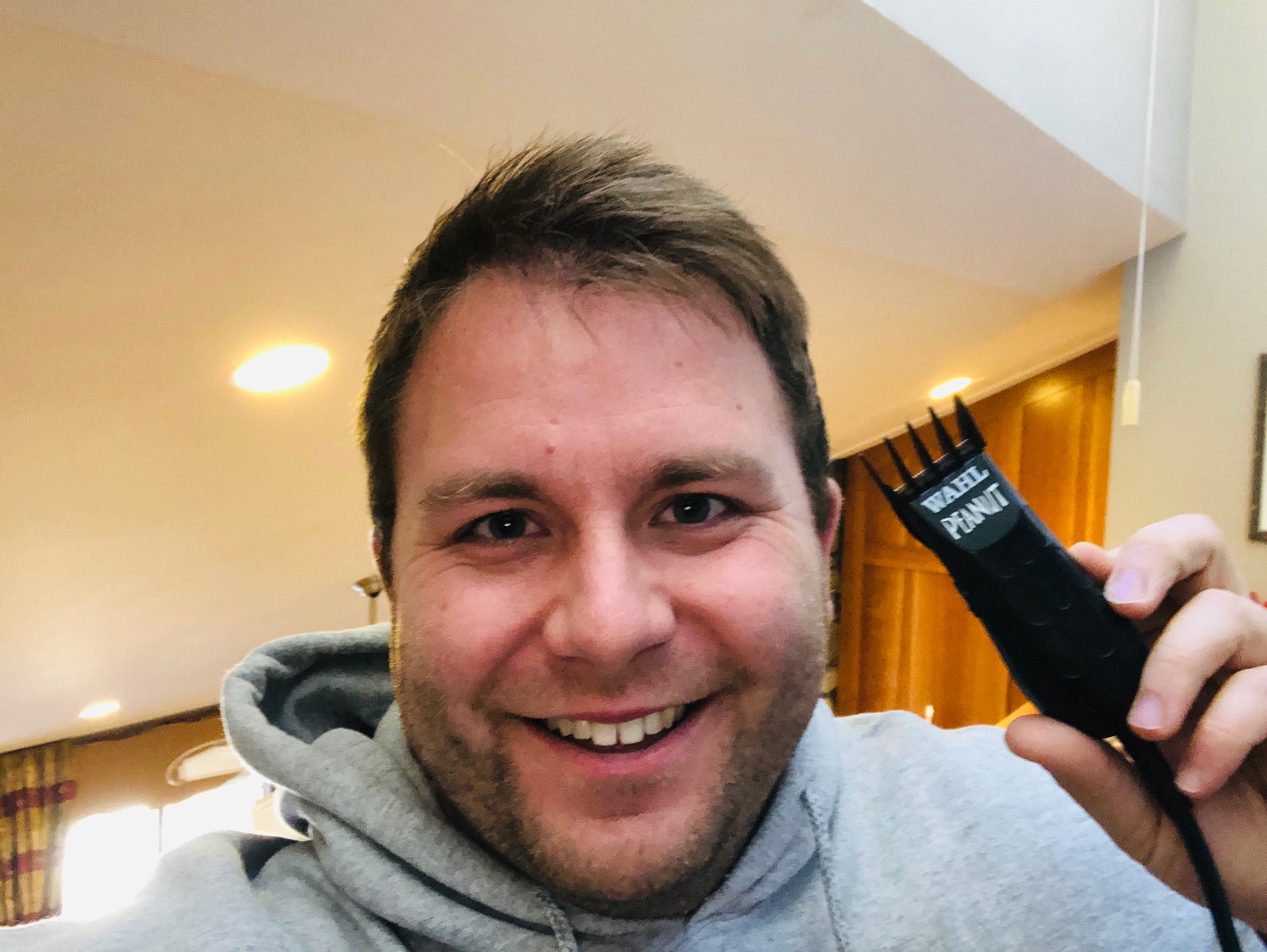 What made you go to the head-shave? Have you ever been bald before, or is the result of Covid-19 stir-craziness?
I had a shaved head all throughout high school, and only ended up growing my hair out when I went to college. We were brainstorming ways to help "Rise Above" raise more money to meet the significant increase in need, and wanted it to be something fun. Since we cant have any events right now, this seemed like a great way to interface with new donors – and I definitely need a haircut!
Tell us a bit about some of the additional needs for Massachusetts foster care kids during this pandemic?
Most important is keeping kids home and safe. Typically, foster kids would have school and other activities to keep them busy and socialized during the week. In these unprecedented times, they need things to keep them safe and occupied at home. Requests have ranged from laptops and tablets to bikes and art supplies!
You've done lots of work partnering with the "Rise Above" Foundation over the years. What is it about helping foster kids, and this organization in particular, that makes it one of your favorite to support?
The need is so significant and so easy to donate to. I look at it as a way to change someone's path in life, and feel we are really making a difference with every grant that we issue!
Thanks, Nick! If you'd like to help us to help foster care kids stay home and safe during these times, (and see Nick shave his head LIVE on Facebook) donations in any amount at the below link are so appreciated!
https://www.gofundme.com/f/raise-up-rise-above-to-help-kids…
Check them out at their website: